The company said Wednesday that its net profits in the three months to June 30 fell to $1.54 billion from $1.71 billion a year earlier. The decline was mostly due to last year's profits being inflated by a $555 million one-off gain related to convertible bonds.
When stripping out the results of discontinued operations, net profit would have been down only 2.8 percent.
Sales jumped 25 percent to $25.13 billion from a year earlier and 13 percent from the previous quarter, thanks to higher average steel prices.
The world's steel makers, which were hit hard during the global financial crisis as construction and car production plunged, continue to struggle with a slow recovery in demand in the U.S. and Europe. Cheaper imports from countries like China have also weighed on results in recent years.
However, Luxembourg-based Arcelor said it expected demand to continue to build up again, leading to higher steel shipments in the second half compared with a year earlier.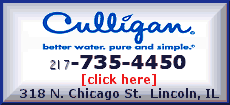 Chief Executive Lakshmi N. Mittal said his company had delivered a "strong performance" in the second quarter and that the seasonal drop-off in the third quarter is unlikely to be as pronounced as last year.
"Overall the group's performance in the second half of 2011 should compare favorably with the second half of 2010," Mittal added.
Investors reacted favorably to the statement, sending the company's share price higher even as the wider markets continue to decline over concerns over the U.S. debt situation. ArcelorMittal shares in Amsterdam were trading 2 percent higher at euro22.64.
Arcelor's positive outlook for the second half contrasts with a more pessimistic view from United States Steel Corp., which said Monday that it expected its third-quarter profit to fall, pointing to uneven economic recovery in the U.S. and Europe as well as the debt troubles in both regions.