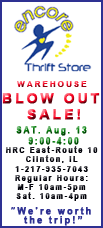 The eurozone's largest bank by market capitalization said its net profit dropped to euro1.39 billion ($2.01 billion) between April and June, compared with euro2.23 billion for the same period last year.
This was largely due to provisions of euro620 million it had to set aside in Britain to refund clients for personal loan insurance that a court this year ruled had been mis-sold by banks in the country.
Net interest income for the quarter rose 3.5 percent to euro7.64 billion while gross revenue was up 6.3 percent to euro11.28 billion. Loan-loss provisions were up 8.1 percent at euro2.68 billion.
Investors appeared disappointed with the figures and sent Santander's shares down 2.2 percent to euro7.4 in mid-morning trading in Madrid.
Net profit for the entire first half of the year was down 21 percent to euro3.50 billion.