Today's highlight in history:
On July 27, 1861, Union Maj. Gen. George B. McClellan took command of the Army of the Potomac during the Civil War. (McClellan later became general-in-chief of the Union Army as well, but ended up being relieved of his commands by President Abraham Lincoln, who was dissatisfied with his performance.)
On this date:
In 1789, President George Washington signed a measure establishing the Department of Foreign Affairs, forerunner of the Department of State.
In 1866, Cyrus W. Field finished laying out the first successful underwater telegraph cable between North America and Europe (a previous cable in 1858 burned out after only a few weeks' use).
In 1909, during the first official test of the U.S. Army's first airplane, Orville Wright flew himself and a passenger, Lt. Frank Lahm, above Fort Myer, Va., for one hour and 12 minutes.
In 1921, Canadian researcher Frederick Banting and his assistant, Charles Best, succeeded in isolating the hormone insulin at the University of Toronto.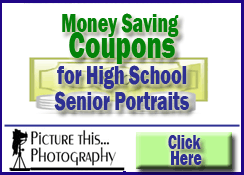 In 1940, Bugs Bunny made his "official" debut in the Warner Bros. animated cartoon "A Wild Hare."
In 1953, the Korean War armistice was signed at Panmunjom, ending three years of fighting.
In 1960, Vice President Richard M. Nixon was nominated for president on the first ballot at the Republican national convention in Chicago.
In 1967, President Lyndon B. Johnson appointed the Kerner Commission to assess the causes of urban rioting, the same day black militant H. Rap Brown said in Washington that violence was "as American as cherry pie."
In 1974, the House Judiciary Committee voted 27-11 to adopt the first of three articles of impeachment against President Richard Nixon, charging he had personally engaged in a course of conduct designed to obstruct justice in the Watergate case.
In 1981, 6-year-old Adam Walsh was abducted from a department store in Hollywood, Fla., and was later murdered. (His father, John Walsh, became a well-known crime victims' advocate.) Movie director William Wyler ("Ben-Hur") died in Los Angeles at age 79.
Ten years ago: A judge in West Palm Beach, Fla., sentenced 14-year-old Nathaniel Brazill to 28 years in prison for second-degree murder in the fatal shooting of teacher Barry Grunow at Lake Worth Middle School.