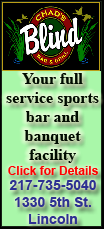 Throw in dozens of players who will be cut, such as Dallas receiver Roy Williams and Baltimore tight end Todd Heap, which officially can't happen until Thursday, and it's "organized chaos," according to Colts general manager Chris Polian.
"It's a lot of stress, work, preparation. But it's what we all look forward to. It's our playoffs and our Super Bowl," agent Peter Schaffer said.
Indeed, several agents said they didn't expect to sleep Tuesday as the NFL reopened for business after 4 1/2 months. In addition to their clients already in the league who are unrestricted or restricted free agents, they will have veterans released. And they are trying to set up youngsters, such as college starters safety Winston Venable of Boise State (Chicago) and quarterback Jerrod Johnson of Texas A&M (Philadelphia), with teams after they were passed over in April's draft.
"I always have a lot of guys in that category, and it's been absolutely nuts," said agent Joe Linta, who placed Michigan State tight end Charlie Gantt with the Chiefs and Cal receiver Jeremy Ross with the Patriots on Tuesday. He also fielded calls from a dozen teams for Utah defensive tackle Sealver Siliga before he signed with San Francisco.
"There are times when you are fielding four or five calls at once," added Linta. "Multiply, say, 10 guys you are trying to get signed by maybe three to 10 teams interested ... you do the math."
The math adds up to hundreds of transactions in a few days, as opposed to a few weeks had there not been a 4 1/2-month labor stoppage.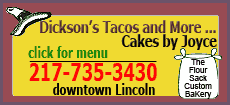 "I think the best way to say it is whatever you can imagine, it's probably worse than that," Cardinals coach Ken Whisenhunt said. "There is multitasking at its most furious."
Normally, teams would bring in players to visit their facilities, have them work out and take physicals, perhaps even attend meetings and speak with potential future teammates. Some of that might happen in the next few days, particularly for a high-profile player such as Asomugha. Most of it won't.
"I think all of the guys realize this is going to be a whole new world," agent Jordan Woy said. "Most said, 'Listen, the bottom line is the team I'm with I like. If somebody out there is really interested, if they come with a great offer up front, then we'll look into that.'
"They realize they're going to have to make quicker, probably less-informed decisions than they have in the past. They're just going to have to do best they can."