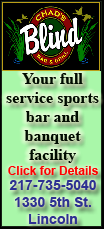 "It's unfortunate that we're not having the ball roll our way, but we're still coming in expecting to win," pitcher Doug Fister said.
Hernandez went 3-0 with a 0.35 ERA last year in New York. But he is 0-3 in his last five starts, two losses coming during the swoon.
Sabathia didn't allow a base-runner until Brendan Ryan singled with one out in the seventh inning in beating Seattle for the seventh consecutive start. He struck out a career-high 14 of the 25 batters he faced, seven in a row before a 30-minute rain delay.
"He was absolutely filthy," Ryan said.
The Yankees struck out 18 overall, and Seattle managed just one hit. The Mariners failed to take advantage of having the bases loaded with none out in the eighth when Sabathia tired after the second rain delay.
"We did have a few pitches to hit that we missed. That's been kind of the story of our season offensively," Mariners manager Eric Wedge said. "When you're facing good pitching like that you may get one good pitch per at-bat. You just can't miss 'em."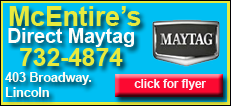 The Mariners are hitting .218 (128 for 587) during the skid that is the worst in team history and four shy of matching the Baltimore Orioles' American League-record, 21-game losing streak at the start of the 1988 season. The 1961 Phillies dropped 23 straight for the modern major league mark.
Seattle's previous worst slide was a 14-game losing streak in 1992. This is the longest in the majors since Kansas City dropped 19 straight in 2005.
"You don't want a team coming in here with a losing streak, trying to get a few wins to turn it around," Sabathia said.
Curtis Granderson homered off Fister (3-12) to put New York ahead 1-0 in the fourth, and Mark Teixeira connected for his 100th homer with the Yankees in the eighth.
Sabathia (15-5) said he lost his release point after a second rain delay (14 minutes) in the seventh. He walked the first three batters in the eighth before being lifted for David Robertson.
Robertson struck out pinch-hitter Adam Kennedy for his 10th straight strikeout with the bases loaded this season before Chone Figgins hit a run-scoring fielder's choice to third base to make it 3-1. Ichiro Suzuki struck out to end the inning.
Mariano Rivera struck out two more in a perfect ninth for his 26th save, preserving Sabathia's major league-leading 15th win.
"They get a lead late in the game -- the eighth and ninth inning -- it's tough to come back," Ryan said.
Wedge told his team after a 10-3 loss Monday night to stay away from the ballpark early. He moved back the bus until 4 p.m., for a start 3 hours later, and canceled batting practice. Wedge also shaved his mustache after Saturday's loss, hoping a change would help.
"We're just trying to do everything we can to help them snap this thing," he said before the game.
What he couldn't do was keep Sabathia off the mound. The big lefty came in with a 0.82 ERA in his last six against Seattle -- and he was even better this time.