"You're more experienced; it goes for all of us. There were a bunch of new guys this past season," Whitehurst said. "I think everybody is probably feeling pretty confident about this season."
Instead of Whitehurst battling Hasselbeck for the starting job, it'll be Jackson. Later in the day, after learning the reports of Hasselbeck's departure, Whitehurst seemed to realize his chance.
"It's as good an opportunity as I'm going to get and I'm looking forward to it," he said.
In Minneapolis, Jackson was ushered aside most of the last two seasons in favor of Brett Favre. Now he'll get a fresh start in Seattle and be reunited with offensive coordinator Darrell Bevell, who is in charge of revamping Seattle's passing game. Bevell spent the previous five seasons as Minnesota's offensive coordinator.
Rust might be a problem for Jackson. He's played in just 11 games and started only once the past two seasons after making 17 starts during the 2007 and `08 seasons.
Hasselbeck had been instrumental in organizing offseason workouts for players in the Seattle area and working with the University of Washington on using their facilities. Some players had been extremely outspoken on Twitter in urging the Seahawks to re-sign the veteran QB.
"Gotta say thanks for giving me a chance to get my career rolling," Seahawks receiver Mike Williams wrote to Hasselbeck on Twitter Tuesday afternoon. "U'll always Rep the 12th, see u in the Ring of Honor sir."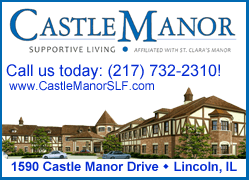 Rich Moran, the agent for Seahawks offensive lineman Stacy Andrews, confirmed Tuesday his client has been informed he will be released. Andrews was scheduled to make $5.25 million this season, but was likely to be a backup after Seattle drafted linemen James Carpenter and John Moffitt.
The Seahawks also agreed to terms with 19 undrafted free agents on Tuesday. Highlighting the list was Boise State safety Jeron Johnson, Nebraska safety Rickey Thenarse and Nebraska defensive end Pierre Allen.