The slugger homered in the first inning for the third time in the last six games and starter Jake Westbrook made it hold up with six innings of one-run ball as the Cardinals defeated the slumping Houston Astros 3-1 on Tuesday night.
Pujols hit the first pitch he saw from Houston starter Brett Myers on a line to left center field. The ball appeared to hit the top of the wall, but was ruled a home run by third base umpire Mike DiMuro. Houston center fielder Michael Bourn and left fielder Carlos Lee rushed in to dispute the call, which was subsequently reviewed by replay and upheld for Pujols' 23rd homer.
"It was tough for me to see, but the whole reason I thought it was a homer is it bounced like 10 yards over his head," Pujols said. "I thought it hit the concrete off the pad."
Crew chief Jim Reynolds said that is exactly what happened.
"Once the replay that we looked at showed that it hit the concrete behind it, then it's a home run,'"' Reynolds said.
Pujols had no problem with the play going under review.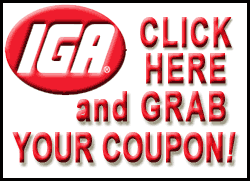 "I think that's their job when you have a call like that," Pujols said. "They go inside and have a better view. If it wouldn't have been a home run they would have (changed) the call."
Despite the four minute delay to review the call, St. Louis manager Tony La Russa said he was never concerned.
"We had a good feeling he (DiMuro) had made the right call," La Russa said.
David Freese later cleared the fence with ease on an opposite field shot for the Cardinals, who have won five of six.
The Astros are going in the other direction. Houston fell to 0-5 on its season-long, 10-game road trip and 0-4 at Busch Stadium.
"It seems like things are working against us," Houston manager Brad Mills said.
Lee had an RBI single in the third for Houston's only run. He drove in Bourn, who had doubled to extend his hitting streak to 11 games.
Houston had plenty of chances against Westbrook (9-4), who allowed seven hits and a walk in his six innings. But the Astros went 2-for-17 with runners on base and 1-for-11 with runners in scoring position.