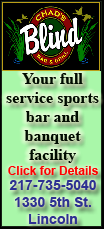 After closer Jose Valverde finished up Detroit's rousing 5-4 victory over the Chicago White Sox on Tuesday night, Verlander stressed how important the win was for the first-place Tigers.
Chicago, which won the series opener, had beaten Verlander in Detroit 11 days ago and was thinking sweep to really get back in the race in the AL Central.
But Wilson Betemit came through with a clutch RBI single in the eighth and the Tigers pulled out the victory behind their ace, who got his 14th win.
"Huge win. A lot of guys shy away from saying how big a series is at this point in the season, but I think it's a big win for us," Verlander said.
"These guys had the momentum coming into today. Obviously we're in first place and they need to catch up. A sweep would be huge for those guys. The course of the game was really a seesaw battle. To be able to come on top was uplifting for us and hopefully demoralizing for them."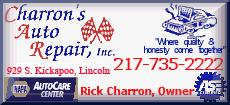 Verlander (14-5), allowed four runs and seven hits in eight innings, including two-run homers to Adam Dunn in the first and Paul Konerko in the sixth. Verlander, who threw 125 pitches, came back to strike out Konerko and Dunn with a runner on in the eighth.
"If your horse says he's OK, you leave him in there. That's just the way it is," Detroit manager Jim Leyland said.
Valverde pitched the ninth for his 27th save in as many chances.
Detroit leads the division by two games over Cleveland and the third-place White Sox are 4 1-2 games out.
"It's tough, no doubt about it. We knew what tonight meant. We beat Verlander tonight and we have a chance to sweep those guys tomorrow. Tomorrow it turns back on us," said Chicago starter Jake Peavy, who lasted six innings.
"It's huge for them, especially with what we have coming up this weekend and to start next week (Red Sox and Yankees.). They know. They pulled it out late and we didn't and that's just the way it goes."
Will Ohman (0-2) issued a leadoff walk to Victor Martinez in the eighth and pinch-runner Andy Dirks stole second with Jesse Crain pitching. With two outs, Matt Thornton replaced Crain and Betemit -- recently acquired from Kansas City -- fouled off four pitches before hitting an RBI single to center.
"I'm sure he feels great for himself with a new team, against a team that's trying to chase you down in the division," Verlander said of Betemit. "That's the most crucial battle of the night, by far. To have him do it speaks volumes not only for the management for bringing him in, but for his concentration level and his ability."
Konerko's two-run homer, his 24th of the season and second in as many games, tied the game at 4-4 in the sixth and came right after the Tigers had scored three in the top of the inning.