Logan County Dynamite seventh-grade team.
First row (left to right): Hailie Williams and Katlyn Helton. Second row: Madi Guy, Megan Josef, Lexie Groves, Caitlyn Sutton, and Kaylyn Hoffert. Third row: coaches Rich Josef and Robert Hoffert. Not pictured: coach Jamie Anderson, Hannah Cameron and Katlyn Steffens. (Click on picture for larger image.)

Logan County Dynamite at nationals

Send a link to a friend

[July 27, 2011] BLOOMINGTON-NORMAL -- The seventh- and eighth-grade Logan County Dynamite teams were in action Thursday through Sunday at the AYBT national tournament.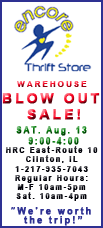 The first three days of the tournament consisted of round robin play and a 3-point contest. Representing the Logan County teams during the 3-point contest were Lexie Groves for the seventh-graders and Natalie Oltmanns for the eighth-graders.

The eighth-grade team went 3-3 during the round robin. They beat the Junior Illini 37-27, Blue Streaks 29-26 and the Limestone Lightning 45-26. They lost to Predators Crum 48-27, Champaign Heat 26-18 and the Jems 32-16. The top three scorers for the eighth-grade squad were Natalie Oltmanns with 54 points, Gracie Walters with 33 points and Lexi Tibbs with 20 points.

The seventh-grade team went 0-6 during the round robin. They lost to the Jacksonville Thunder 23-21, Future Starz 23-20, Central A & M 20-8, North Stars Orange 30-18, the Jems-Sapphires 36-13 and Athens 31-21. The top three scorers were Lexie Groves with 27 points, Kaylyn Hoffert with 21 points and Hailie Williams with 21 points.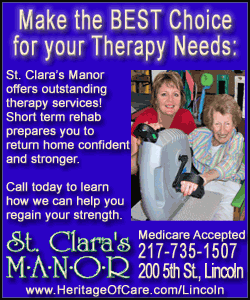 The tournament ended on Sunday with a single-elimination tournament. The seventh-grade squad lost to Future Starz 26-19. Lexie Groves scored nine points, Hannah Cameron scored four, and Madi Guy and Kaylyn Hoffert each scored three points.
The eighth-grade grade squad lost to the Blue Streaks 33-26. Natalie Oltmanns scored eight points, and Lexi Tibbs scored six points. Alec Hayes and Kristen Engelhardt each scored four points, while Gracie Walters and Megan Jackson each scored a basket.
[Text from file received]