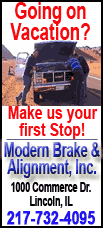 Alyssa is the daughter of Joe and Bridget Schneider of Lincoln, and she has a brother, Blake.
Both her parents -- Joe, the owner of Global Tech training, and Bridget, a financial adviser -- know how to operate successful ventures in Lincoln. And, now Alyssa intends to do the same.
Alyssa worked five summers in Dr. Dan Freesmeier's chiropractic office while in high school and college. She always wanted to have a career in the health field. Alyssa said when she saw the results of chiropractic medicine without using drugs or surgery and how it had helped people lead fuller lives, she decided that would be her life's profession.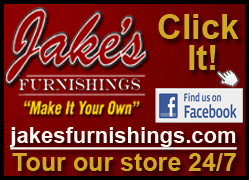 A graduate with the LCHS Class of 2004, Schneider attended Lincoln College, where she obtained her associate degree. She then went to the University of Illinois Springfield, where she received her bachelor's with a major in biology and minor in chemistry.
Just this April, Alyssa received her doctorate in chiropractic medicine from the Logan College of Chiropractic. She is a definite student of her calling. She graduated magna cum laude and was on the dean's list all 10 of her trimesters at Logan.
Now with license in hand, Schneider has opened up her chiropractic business in the same building Dr. Dan Freesmeier uses at 523 N. Elm in Lincoln.
Schneider laughed when asked if her small size and obvious youth made any of her initial clients wonder if they had made the right decision to come to her. She said one such person had misgivings, but she added, "I shock most people. I am much stronger than I look."
The offices are very busy at the new chiropractic location and many of the clients are coming to see Dr. Freesmeier, but Alyssa said she is encouraged by a steady growth in her own clientele.
Watching Freesmeier's practice those years showed her how important taking care of a patient is and how that care leads to word-of-mouth referrals that make a chiropractic practice grow.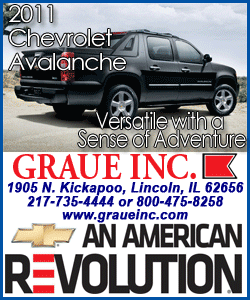 Alyssa said that one of the important things she stresses in her new practice is alignment and proper movement of the joints. "Everyone has aches and pains due to repetitive stress on their body," she said. "I help keep joints moving."
She also is certified in the use of Kinesio Taping, which helps strengthen or inhibit a muscle depending on what end result is needed.
Alyssa is a strong proponent in rehab, saying it is not only important to keep the pain away for a client, but also to keep the problem from continually recurring.
She also is interested in nutrition and said she will begin studies in internal medicine this fall.
Alyssa is engaged to Ryan Sullivan, an LCHS grad she has known since her high school days. Currently Ryan is on the St. Charles, Mo., police force, so their relationship is long-distance, but there are hopes he can find a position much closer to his hometown and fiancée.
Alyssa also is taking after her parents in becoming involved in the community. She has already joined the Lincoln Kiwanis and the Lincoln/Logan County Chamber of Commerce.
When asked to sum up her start at making a living and life in Logan County, Alyssa showed her youthful enthusiasm. "This is cool. This is where I want to be," she said. "I was born and raised here. My family is here. My friends are here. I'm excited about growing old with my patients."
Individuals wishing to find a chiropractor they can grow old with can contact Dr. Schneider at her office at 732-2140. But remember, she is stronger than she looks.
[By MIKE FAK]