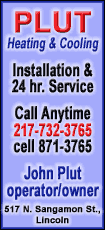 Four-way stop discussions continue
A request and petition submitted by Sarah Wilson of the Willard Avenue area for a four-way stop at the intersection of Sherman and Willard was tabled at the last voting session so that further research could be done to determine where stop signs should be placed throughout that area.
Tuesday evening the council reviewed a map put together by Tracy Jackson, city street and alley superintendent, and Ken Greenslate, city police chief. Jackson said the map outlined a number of two-way stops, including a two-way at Sherman and Willard and a two-way at Sherman and Williamette.
He noted that the stops alternated between the north-south and east-west roads so that each street in the area had stops every block or so.
Wilson was on hand once again, along with Ike Barboncoeur, another resident in that area.
When Wilson brought the request to the city on July 12, she spoke about her concerns, saying there had been accidents in the intersection, several near misses and daily incidents of drivers speeding through the area, where small children are present.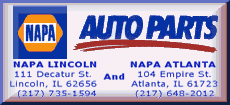 With no stop signs, determining fault in an accident is a more difficult situation, but Wilson said she had not asked for the signs so that it could be determined who should have stopped. She was asking for signs in order to slow down the traffic and make the area safer for those who live there.
Jasckson reminded the council that stop signs are not intended to regulate speed; that is done with speed limits. He said the stops would control the flow of traffic and would slow folks down somewhat with more frequent stops, but speed limits were what needed to be in place.
As discussions ensued, Alderwoman Joni Tibbs, who represents the ward, recounted receiving a call from a resident in the same area, inviting her to come to his home and watch the traffic. She said she did so, and what she witnessed was vehicles traveling at high rates of speed and "blowing through" the stop signs.
This caused Alderman Tom O'Donohue to question what good the stop signs would do anyway if drivers were not abiding by them. He noted that the issue might be a need for greater law enforcement in the area. He also said he understood that the police department was low on manpower, but he wondered if there shouldn't be a greater police presence in the area.
Greenslate responded, saying he had not been made aware until that evening that there were serious issues in the area, and he will immediately reassign patrols into that area.
In response to the issue of running stop signs, Wilson also responded, saying, "I can't tell you if people blow through the stop signs, because we don't have any."
Barboncoeur also addressed the council, recounting what he sees on a daily basis from his own front porch. He said he felt there needed to be a four-way stop to help the situation, not just a two-way.
Tibbs agreed, saying she wanted the council to keep the four-way as originally proposed.
In the end it was decided to stick with the motion that had been tabled last week and vote on it at the next meeting.
Local dealerships bid on police vehicles
The Lincoln Police Department had recently put out bid requests for a new patrol car and two used SUVs.
Bids were opened and announced Tuesday night. The bid packets will have to be reviewed by Greenslate to determine if each bid meets all the criteria.
Those who placed bids for the new patrol car were Jim Xamis in Lincoln for a 2011 Ford Crown Victoria, Lincoln Chrysler Dodge Jeep for a 2011 Dodge Charger, and Bill Jacobs Chevrolet in Joliet for a 2011 Chevrolet Caprice. The two Lincoln dealerships put in the lowest bids, but it will still have to be determined if the bids meet all the specifications.
Bids were also received from local dealers for the unmarked SUVs. Graue Chevrolet in Lincoln submitted bids for a 2008 Nissan Pathfinder and a 2008 GMC Envoy. Lincoln Chrysler Dodge Jeep submitted a bid on a 2008 Ford Explorer. In addition, Graue submitted a bid for a 2011 Chevrolet Tahoe but submitted it as a bid for a new patrol rather than a used SUV.
Of all the SUV bids, Lincoln Chrysler Dodge Jeep came in the lowest.
Greenslate advised the council that he would review the bids and also would visit the local dealerships to look at the used vehicles before making any recommendations to the council.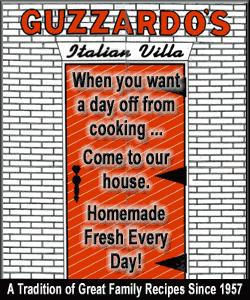 Another traffic light bites the dust
For quite some time, the four-way traffic signal at the intersection of Kickapoo and Pulaski has been flashing red only, making it a legal four-way stop. Due to the estimated cost of $13,000 per intersection, the city has opted to do nothing with the light.
Reports from around the community indicate that drivers are not displeased with the situation, and Greenslate has told the council that it appears to be causing no traffic issues.
This week, a second set of lights in the downtown area bit the dust. Currently the intersection of McLean and Broadway is flashing red, once again making it a legal four-way stop.
Although the mayor was not at the meeting, he had emailed Alderwoman Marty Neitzel, saying the situation had been brought to his attention, and he thought the council should discuss it.
Earlier this year Jackson brought a proposal for stop signs for the troubled intersection at Pulaski, saying the cost of going from a light to a sign would run about $2,000 as opposed to repairing the light at a cost of $13,000.
The signs he proposed included black decorative posts that would match the overall aesthetic of the downtown area.
This was discussed once again, with Alderwoman Melody Anderson asking if a flashing light could be added in the intersection. Jackson said solar-powered lights could be mounted on top of the signs for about $60 each.
It was also discussed leaving the flashing lights as they are for now, to which Busby advised that even though they are not working properly, they are still using electricity to the tune of about $100 per month. If the city moves to stop signs and solar-powered lights, they would soon pay for themselves in energy savings.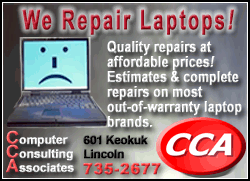 In the end, Neitzel said she wanted to delay any action until Snyder could be present to join in the discussion, so for the time being the two intersections will continue to flash, and drivers will treat them as a four-way stop.
What's going on with the collection agency?
At the end of the evening, O'Donohue said he wanted a report of what was going on with turning over delinquent sewer accounts to the collection agency.
Denise Martinek, city clerk, said the issue had been put on hold due to a family issue that is causing sewer billing clerk Doris Anderson to be away from her post. Anderson's husband has been very ill for the last month, and she has been by his side as he works to recover.
O'Donohue asked if there was anyone else who could do it, and Martinek said the council had outlined that it would be Anderson because she is more familiar with the accounts and knows who will eventually pay.
O'Donohue said he wasn't really happy with the delay. He wondered what the city clerk was going to do if Anderson had to be out even longer. He told the council he doesn't want this dragging out because now that they have a plan, it needs to be put into place.
He told Martinek, "If she's (Anderson) not coming back for a while, then you need to get help."
Busby immediately said that he would come in and assist Martinek in this if she needed him. Neitzel also volunteered to assist, and O'Donohue did as well.
In other news
Bids will be taken for the overlay of Sixth Street, Pulaski, Kankakee and Lincoln Avenue.
There is a new sinkhole on North Logan near Davenport and Burlington Street that will have to be looked into.
The fire department has three ordinances ready to be voted on that will allow for fines and fees in certain call-outs.
[By NILA SMITH]
Past related article