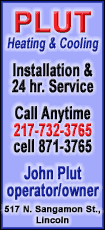 Panasonic Corp., which makes Viera TVs and Lumix cameras, said Thursday the deal for Haier Group to buy the Sanyo brand home appliances businesses in Japan and Southeast Asia is set to be completed by March 2012.
It did not give a value for the deal. It would be the first large-scale acquisition of a major Japanese home appliance business by a Chinese company, and highlights a key shift in the industry -- with the spotlight on a rising China.
Panasonic is in the middle of streamlining its businesses and cutting jobs this year after acquiring Sanyo Electronics Co.
Some Panasonic and Sanyo products, including refrigerators and washing machines, overlap. Panasonic has said it hopes to focus on relatively new areas such as solar panels and expensive gadgets. More changes are in the works to avoid overlap with Sanyo, said Makoto Uenoyama, a company executive.
Panasonic maintained its forecast for a 30 billion yen ($385 million) profit for the fiscal year ending March 2012, which would be about half the profit for the previous year.
It had chalked up a 43.7 billion yen profit for the April-June period the previous year.
Like other Japanese manufacturers, Panasonic suffered a huge setback from the March 11 earthquake and tsunami that devastated the northeastern coast and killed more than 22,000 people.
Consumer spending has dropped amid national mourning over the disaster. The tsunami also sent a nuclear power plant into meltdown, spewing radiation into the air and water and contaminating beef, vegetables and other products, further crimping spending.
Panasonic's quarterly sales dropped 11 percent to 1.93 trillion yen ($25 billion), mainly because of the earthquake, the Osaka-based manufacturer said. Sales were down in flat-panel TVs, auto electronics, cell phones and devices, it said.
Sales were down not only in Japan but also in Europe and the U.S.
Air conditioner sales in Japan were one exception because of worries about a power crunch caused by the nuclear crisis. Consumers have been snatching up energy efficient appliances.
A strong yen also hurt Panasonic, erasing 19 billion yen ($244 million) from its operating profit for the latest quarter.