Investors are anxious that a deal to raise the country's $14.3 trillion borrowing limit won't be in place by the August 2 deadline.
The House of Representatives plans a vote Thursday on a Republican plan to cut spending and raise the borrowing limit. The Democratic-controlled Senate is watching what happens before moving ahead with its own vote.
If there is no legislation in place by Aug. 2, officials say the Treasury will not be able to pay all the nation's bills, which could trigger a debt default. Investors are worried such a default would send shockwaves through global financial markets, especially at a time when the U.S. economy is still struggling to recover from the worst recession in decades.
Currently, about 40 cents of every dollar spent by the U.S. government is borrowed. Lawmakers are divided over how to get the U.S. government accounts into a healthier state in the longer term, with many Republicans unwilling to consider any tax increases, which are being proposed by Democratic lawmakers.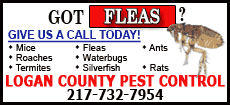 Though most investors think a last-minute deal to raise the debt limit will eventually emerge, the difficulty of reaching an agreement may leave a lasting impact on investor sentiment.
"The rout in global equity markets continues as concern builds over the failure of U.S. lawmakers to serve up any meaningful progress regarding the debt ceiling," said Cameron Peacock, markets analyst at IG Markets.
In Europe, the FTSE 100 index of leading British shares was down 0.7 percent at 5,816 while Germany's DAX fell 1.6 percent to 7,140. The CAC-40 in France was down 1.1 percent at 3,691.
Another batch of disappointing earnings from the likes of German chemical company BASF SE, French telecoms network company Alcatel-Lucent SA and Swiss bank Credit Suisse did little to shore up sentiment.
Wall Street was poised for very modest gains at the open after a big drop the day before. Dow futures were up 0.1 percent at 12,254 while the broader Standard & Poor's 500 futures rose a similar rate at 1,300.
While the U.S. debt showdown remains the talk in the markets, economic indicators have mostly been negative, both in the U.S. and the eurozone.