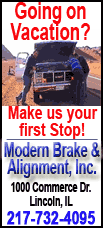 Shell executives said plans are moving ahead to begin drilling next year in Alaska and to regain lost production in the Gulf of Mexico, as global production fell 2 percent to 3.05 million barrels per day. Output in the gulf, which is still recovering from a moratorium after last year's deep water blowout, is around 200,000 barrels per day, or 50,000 below normal.
Closely watching the deadlock in the U.S. deficit debate, Chief Executive Peter Vosser warned of long-term uncertainty in the market and fears for global economic growth, but said it would not affect Shell's short-term investment strategy.
He cautioned against the impact of raising taxes on oil companies, including calls in Britain for a windfall tax on the profits of the oil majors.
"Taxes will immediately slow down investments," which will translate into lower supplies and higher fuel prices when demand picks up, Vosser said in a conference call with journalists. He saw little long-term relief in oil prices, which will be driven by the increasing complexity of finding and drilling new wells and concerns over environmental protection.
Second quarter results showed a 97 percent increase in net profit above $4.39 billion a year earlier. The figure was helped by a $1.44 billion gain booked on a mix of tax credits, trading activities, and asset sales.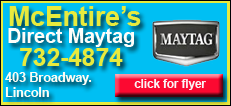 The company's CCS profit, or profit at its current cost of supplies, was $6.55 billion excluding one-time gains, up from $4.21 billion a year earlier. The nonstandard measure, which seeks to strip out the impact of volatile oil prices on the company's earnings, is closely watched by analysts and came in slightly lower than they had forecast.
Shares fell 0.8 percent to euro25.60 in early Amsterdam trading.
Shell has been investing heavily in new projects, with 400,000 barrels per day peak production coming from Canada's oil sands and Qatar's liquid natural gas -- three projects representing a total $30 billion investment.
Excluding asset sales, overall production would have risen 2 percent, more than offsetting the impact of field declines. The company said it was on target to meet its goal of 3.7 million barrels per day by 2014.