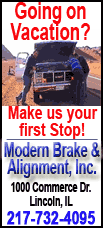 DuPont Co. attributed its results to strong sales in its agriculture, performance chemicals and safety and protection units, as well as the benefit of its Danisco acquisition.
The Wilmington, Del. company said Thursday its net income rose to $1.22 billion, or $1.29 per share, in the three months ended June 30. That's up from $1.16 billion, or $1.26 per share, a year ago.
Revenue rose 19 percent to $10.26 billion.
Analysts polled by FactSet expected earnings of $1.34 per share on revenue of $9.83 billion.
For all of 2011, the company now expects to earn $3.90 to $4.05 per share, compared with $3.65 to $3.85 per share previously. Analysts currently predict $3.88.