Nintendo on Thursday posted a net loss of 25.5 billion yen ($324 million) in the April-June period, worse than the 25.2 billion yen loss a year earlier. For the fiscal year through March 2012, Nintendo expects net profit of 20 billion yen, down 82 percent from its previous outlook, on sales of 900 billion yen.
The Kyoto-based company blamed its lackluster sales on a dearth of hit titles for the Wii and 3DS, as well as a strong yen.
To fuel momentum, Nintendo decided it needed to dramatically drop prices just five months after it launched the 3-D version of its DS handheld device to high hopes. The move underscores how quickly the company's fortunes have turned since the Wii revolutionized the industry and flew off store shelves.
The 3DS will cost 15,000 yen in Japan starting Aug. 11, down from 25,000 yen. In the U.S., the price drops to $169.99 from $249.99 on Aug. 12. Nintendo does not set suggested retail prices for Europe but said it would lower wholesale prices by about a third.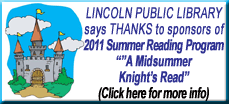 "For anyone who was on the fence about buying a Nintendo 3DS, this is a huge motivation to buy now," Nintendo of America President Reggie Fils-Aime said in a statement.
The 3DS got off to a solid start when it launched but has since lost momentum. Analysts cite a lack of compelling content for the device and say consumers may now be waiting for Sony Corp.'s upcoming release of the new PlayStation Vita handheld, which will sell for $299 in the U.S.
Such a big price cut so soon after a product's launch is unprecedented for Nintendo, and it's likely to annoy the loyal fans who have already bought the device, said Eiji Maeda, an analyst at SMBC Nikko Securities in Tokyo.
It took almost three years for the company to lower the price on the Wii for the first time, and that was by $50.
"This shows that Nintendo feels it really needs to lift up the 3DS," Maeda said.
The Kyoto-based company also faces increased competition from smartphones and games on social networks, particularly among the casual gamers it targeted with the Wii. At a recent general shareholders meeting, President Satoru Iwata told investors Nintendo would not compete directly with smartphones by adding extra functions to the 3DS.
A strong yen hasn't made things any easier. About 80 percent of Nintendo's sales are from outside of Japan, making it vulnerable to currency fluctuations.