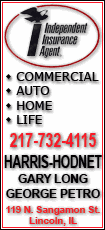 Benchmark oil for September delivery was up 3 cents to $97.43 a barrel at late afternoon Singapore time in electronic trading on the New York Mercantile Exchange. Crude lost $2.19 to settle at $97.40 on Wednesday.
In London, Brent crude rose 42 cents to $117.85 per barrel on the ICE Futures exchange.
The Energy Department's Energy Information Administration said Wednesday that U.S. commercial oil supplies grew by 2.3 million barrels last week, roughly the amount the U.S. released from its Strategic Petroleum Reserve.
Analysts surveyed by Platts, the energy information arm of McGraw-Hill Cos., had predicted a drop of 2.3 million barrels.
The International Energy Agency said last month it would release 60 million barrels -- half from the U.S. -- in a bid to lower prices and make up for the shut down of Libyan oil since civil conflict began the OPEC nation in February. The U.S. will eventually release 30 million barrels from the strategic reserve as part of that.
The EIA also said wholesale demand for gasoline over the last four weeks was 3.3 percent less than the same period last year.
"U.S. oil demand is clearly weakening," Barclays Capital said in a report. "The U.S. oil economy has hit a soft patch, with the indications for July being particularly downbeat."
Failure by U.S. leaders to agree to lift the government's debt limit also weighed on crude prices. While most analysts expect a last-minute deal will be struck, uncertainty ahead of the Aug. 2 deadline has begun to spook markets.