Today's highlight in history:
On July 28, 1914, World War I began as Austria-Hungary declared war on Serbia.
On this date:
In 1540, King Henry VIII's chief minister, Thomas Cromwell, was executed, the same day Henry married his fifth wife, Catherine Howard.
In 1609, the English ship Sea Venture, commanded by Adm. Sir George Somers, ran ashore on Bermuda, where the passengers and crew founded a colony.
In 1794, Maximilien Robespierre, a leading figure of the French Revolution, was sent to the guillotine.
In 1821, Peru declared its independence from Spain.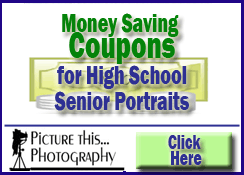 In 1932, federal troops forcibly dispersed the so-called "Bonus Army" of World War I veterans who had gathered in Washington to demand money they weren't scheduled to receive until 1945.
In 1943, President Franklin D. Roosevelt announced the end of coffee rationing, which had limited people to one pound of coffee every five weeks since it began in Nov. 1942.
In 1945, a U.S. Army bomber crashed into the 79th floor of New York's Empire State Building, killing 14 people. The U.S. Senate ratified the United Nations Charter by a vote of 89-2.
In 1965, President Lyndon B. Johnson announced he was increasing the number of American troops in South Vietnam from 75,000 to 125,000 "almost immediately."
In 1976, an earthquake devastated northern China, killing at least 242,000 people, according to an official estimate.
In 2002, nine coal miners trapped in the flooded Quecreek (KYOO'-kreek) Mine in Somerset, Pa., were rescued after 77 hours underground.
Ten years ago: Alejandro Toledo (al-ay-HAHN'-droh toh-LAY'-doh), Peru's first freely elected president of Indian descent, was sworn into office.