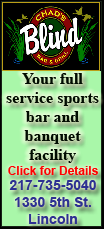 Though representatives from the sides have been talking and met on multiple occasions since July 1, this will be the first meeting to include Commissioner David Stern, union executive director Billy Hunter and president Derek Fisher of the Lakers, and owners, the people told The Associated Press. They spoke on condition of anonymity because the talks are supposed to be confidential.
The sides were still far apart on numerous economic issues when owners voted to lock out the players when the old collective bargaining agreement expired at the end of the day June 30.
The first full meeting after the lockout in the summer of 1998 also came in early August, and the NBA went on to lose games to a work stoppage for the only time.
That possibility looms again, with owners seeking significant changes to the division of revenues, salary cap and other financial areas. The league says it lost about $300 million last season and has no chance to make a profit under the old system, which guaranteed the players 57 percent of basketball-related income.