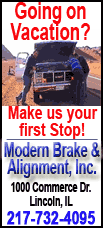 The commissioner's office had granted the Mets a 24-hour window to talk to the All-Star outfielder about waiving his no-trade clause. Shortly before an 8-2 win over the Reds on Wednesday night, Beltran arrived in the clubhouse and told his teammates he was on his way to join the World Series champions in Philadelphia.
The deal was expected to be announced Thursday morning.
"He came over and shook everybody's hands and said thank you," Mets outfielder Angel Pagan said. "We were very happy for him. He's going to be with a team that's a contender."
The Giants will finish a series in Philadelphia on Thursday night, then fly to Cincinnati for a three-game series this weekend, leaving Beltran with a back-and-forth trip.
His new team was eager to greet him.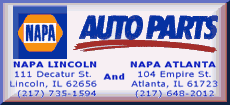 "Having a guy like Beltran obviously adds a lot of positive energy," Giants closer Brian Wilson said. "With that kind of hitter, you're going to start seeing guys in front of him, guys hitting behind him, getting more pitches."
Beltran, who can become a free agent in the fall, was well aware all season that he would likely wind up on the trading block this summer. But if he was going to leave the Mets, he wanted to play for a postseason contender.
He got his wish -- the Giants lead the NL West.
"While we have been engaged in discussions, we're not in position to comment at this time," the Mets said in a statement.
New York's big prize in the trade is pitching prospect Zachary Wheeler, according to a source familiar with the negotiations who spoke on condition of anonymity because the deal hadn't been announced.
Wheeler is 7-5 with a 3.99 ERA in 16 starts for San Francisco's high Class-A affiliate in San Jose. The Giants selected him with the No. 6 pick in the 2009 draft.
Mets manager Terry Collins was told not to play Beltran at Cincinnati on Wednesday night. The switch-hitting right fielder wasn't at Great American Ball Park before batting practice.
Collins said Beltran later showed up and said goodbye.
It will be the second major trade for the Mets, who dealt closer Francisco Rodriguez to Milwaukee after the All-Star game.
"Everyone here has anticipated it, whether we like it or not," Collins said. "We knew it was going to happen. We've talked about it for the last 10 days."
The Mets discussed Beltran with several teams, and the Giants certainly could use his bat as they make a run at a repeat. Beltran led the National League with 30 doubles and was batting .289 with 15 homers and 66 RBIs.
San Francisco's offense has been inconsistent and lacking power. The Giants entered Wednesday night's game in Philadelphia batting .241 as a team with only 66 home runs.
General manager Brian Sabean recently talked about upgrading the Giants' roster, and it appears he's added a talented slugger in the middle of a comeback year.
"He's a complete player," San Francisco manager Bruce Bochy said, declining to talk about the trade specifically. "Carlos has all the tools that you look for in a player. He has great instincts for the game. Plays the game hard, plays the game right. I still remember when Houston got him and the job he did there.
"He's a tremendous all-around player. He's one of the elite players of the game."