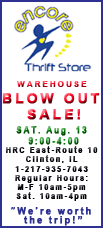 The Minnesota Vikings acquired the veteran quarterback from the Redskins on Wednesday night in exchange for a sixth-round draft pick.
The deal gives the Vikings a six-time Pro Bowler who will play until first-round draft choice Christian Ponder is ready to take over. The deal also includes a conditional sixth-round pick in 2013.
Ponder tweeted that he welcomes McNabb to the team and looks forward to learning from him. But he also says he still plans on fighting for the starting job in Week 1.
McNabb will have to restructure the five-year, $78 million deal he signed with the Redskins because the Vikings don't have enough room to fit him in their salary cap.
McNabb's departure closes the book on coach Mike Shanahan's first major Redskins gaffe. He gave up second- and fourth-round draft picks for McNabb last year but ended up benching him for the final three games of a 6-10 season.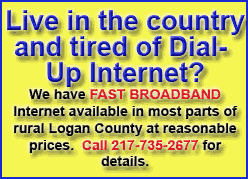 "He was going to come in and really help us win more games, but it didn't work out," said linebacker Lorenzo Alexander. "Relationships broke down, and now he's not here, but you can't really focus on that. You've got to continue to move forward."
Two days after the lockout ended, NFL teams are making deals at a frantic pace, with some big names changing addresses, and others staying put.
Not going anywhere is New York Giants coach Tom Coughlin, who signed a one-year extension Wednesday that keeps him with the team through 2012.
"As we said after the season, we strongly believe in Tom," co-owner and team president John Mara said of the coach who led the Giants to the 2007 NFL championship. "We believe in the job he has done, and we believe in his ability to lead our team in the future. Everybody was on the same page in arriving at the extension."
Also remaining in the New York area will be Santonio Holmes, who will continue to be a big benefit to Jets QB Mark Sanchez.
The Jets made the 2009 Super Bowl MVP their top priority among their five key players who are not under contract, and will keep him for the next five years.
Holmes has had some off-field issues, which led to the Steelers trading him to New York. He performed very well for the Jets on the field, with 52 catches for 746 yards and six touchdowns after missing the first four games while suspended.
Free agents aren't allowed to sign contracts until Friday.
In other moves Wednesday:
Quarterback Matt Hasselbeck is leaving Seattle for Tennessee. He spent the past 10 seasons with the Seahawks, leading them to the 2005 NFC title. The Titans drafted quarterback Jake Locker eighth overall in April, but needed a veteran presence after Kerry Collins retired; they plan to trade or release Vince Young.

Given the lack of offseason opportunities for Locker to get up to speed, Hasselbeck figures to be the starter in Nashville.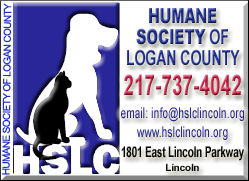 DeAngelo Williams, the Panthers' career rushing leader, agreed to remain in Carolina. Williams' 2010 season was cut short by a right foot injury. He rushed for 361 yards and one touchdown. He had his best pro season in 2008, rushing for a team-record 1,515 yards, 18 touchdowns and a 5.5-yard average.

In perhaps the wildest day of transactions in franchise history, linebackers James Anderson and Thomas Davis agreed to five-year contracts. Also agreeing to terms were seven free agents, including kicker Olindo Mare, defensive tackle Ron Edwards, tight end Ben Hartsock, fullback Rick Brockel, defensive backs Cletis Gordan, Devon Hall and Kevin Payne.

Bringing in Mare will end the career of the only original Panther, John Kasay.

Placekicker Adam Vinatieri agreed to a three-year contract with Indianapolis. The 38-year-old Vinatieri is one of seven players in league history to score 500 or more points for two teams (Patriots, Colts). He is headed into his 15th NFL season.

Safety Melvin Bullitt also agreed to remain with the Colts. He was a backup to the oft-injured Bob Sanders since joining the Colts as an undrafted free agent in 2007, but is expected to become a full-time starter this season after Sanders' release earlier this year.