Mark Herzlich passed yet another physical. The titanium rod in his left leg didn't even give the doctors pause.
Now there's nothing left to do but play football.
"I'm excited about what lies ahead," he said.
That hardly seemed possible just a little over two years ago when the Boston College standout had to seek medical help for the awful pain in his leg. The test results were disturbing.
He had a rare form of bone cancer, the doctor said. Ewing's sarcoma. He had a good chance of living, he was told, but he would never again play the sport he loved so much.
The doctor knew his medicine. But he didn't know Mark Herzlich.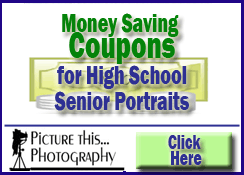 "The first questions in my head were 'Why me?' but that lasted only a few hours," Herzlich said in a phone interview. "I decided, like everything in my life, I would have to tackle it head on. I was determined to not only do everything I could to get rid of the disease but to play football again."
The surgery came first, with doctors inserting a 12-inch titanium rod that runs from Herzlich's hip to just above his knee. Then came seven months of chemotherapy and another five weeks of radiation to help make sure the cancer was gone.
And, finally, the long rehabilitation back to where he could play linebacker his senior year at Boston College. One final season that would prove to everyone -- himself included -- that he had beaten it.
"Just being healthy again wasn't a win in my book," Herzlich said. "I equated football and running out of the tunnel with my team as beating cancer. Getting back to where I was would be the ultimate win."
He lost a season to the cancer, but Herzlich finally ran out of the tunnel last year, crossing over the white line onto the field. He wasn't quite the player who was considered a potential top 10 draft pick after being named ACC defensive player of the year in 2008 -- but he was playing again. As the season went on, he began to play better, finishing strong and regaining much of the fluidity that made him such a feared linebacker before he got sick.
That was enough to get Herzlich an invitation to NFL draft in New York. It wasn't enough to convince any of the 32 teams to call his name.
Several teams, though, were interested in signing Herzlich as a free agent rookie. Then Giants co-owner John Mara -- a fellow BC grad who had watched Herzlich play -- said he "suggested" to team executives that the linebacker was someone they could not afford to overlook.