The St. Louis Cardinals starter had another strong outing in a 4-2 loss to the Houston Astros on Wednesday night. Working in 94-degree heat, the right-hander tied his season best with eight strikeouts and left with the game tied.
Manager Tony La Russa said Carpenter had nothing left after throwing 102 pitches and had no regrets about going to the bullpen.
"Did I think about it? Yeah, you always think about it," La Russa said. "But it wouldn't have been a good move. He was out of gas."
Carpenter said he sweated through four or five jerseys, routine for him in this type of weather, but just smiled when asked whether he could have kept pitching. He's 5-0 in his last seven starts, working seven or more innings in six of them.
"That's his call and that's fine with me," Carpenter said of La Russa. "I've never second-guessed him and never will."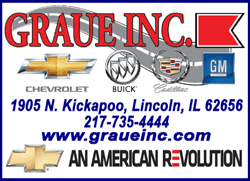 Clint Barmes hit a two-run homer in the second on an 0-2 pitch that was a bit inside and low. Carpenter didn't want it back.
"I don't second-guess that pitch at all," Carpenter said. "It was a good pitch."
Rookie Jose Altuve drove in the go-ahead run in the ninth and Astros snapped a five-game losing streak.
Jason Bourgeois also had three hits and perhaps unintentionally helped the Astros score an insurance run on Altuve's hit when center fielder Jon Jay's off-line throw to the plate glanced off his leg. Bourgeois jumped at the last instant before the ball struck his leg and changed course en route to the backstop.
La Russa made an unsuccessful protest that Bourgeois didn't try hard enough.
"I didn't see him do a real good job of it," La Russa said. "You just can't stand there and let the ball hit you, you've got to let the defense make its plays."
The Cardinals fell a half-game behind the Brewers for the NL Central lead hours after acquiring pitcher Edwin Jackson in a three-team deal with the Blue Jays and White Sox that cost them outfielder Colby Rasmus. Matt Holliday doubled twice one day after missing Tuesday's game with a stomach virus.
The Astros loaded the bases with one out in the eighth against Mitchell Boggs before Hunter Pence, making his first pinch-hit appearance of the season, grounded into a double play. Boggs (0-3) gave up five hits and two runs in 1 2-3 innings.
The 21-year-old Altuve is 11 for 26 (.423) since being called up from Double-A Corpus Christi and has hit safely in his first seven career games, matching the franchise record set by Russ Johnson in 1997. Altuve had been leading all minor leaguers with a .389 average.
Fernando Rodriguez (2-0) allowed a hit and two walks in two innings in relief of Bud Norris. Albert Pujols struck out with runners on second and third against Mark Melancon, who earned his ninth save in 12 chances.