White Sox general manager Kenny Williams said De Aza will get regular playing time in place of Alex Rios, who is hitting .208. Williams said "Rios is going to have to take a back seat now."
Rios hasn't homered since June 19.
Danks used all those strikeouts to work out of several jams.
The Tigers loaded the bases with one out in the third, but Danks struck out Ryan Raburn and got Magglio Ordonez to bounce into a force play.
Danks walked Miguel Cabrera and Victor Martinez with none out in the fourth, then struck out Jhonny Peralta, Carlos Guillen and Wilson Betemit in order to end the inning, all swinging.
"Fortunately I was able to throw a couple of cutters there and they swung over them," Danks said. "I was able to pitch out of it."
Danks struck out Ordonez with two runners on in the fifth. Ordonez entered the game hitting .577 (15 for 26) career against Danks.
"Danks was tremendous," Tigers manager Jim Leyland said. "He had his cutter going, really nasty. Not that it was easy to get him, because it wasn't, but the thing that frustrates you a little bit is when you have opportunity after opportunity."
The White Sox just missed adding to their lead in the seventh.
Adam Dunn drew a one-out walk to load the bases for Carlos Quentin, who missed a grand slam by a few feet, his drive hooking outside the foul pole in left. He drove the next pitch down the right-field line, but it curled into the seats.
Quentin finally flied out to shallow left and Juan Pierre was cut down at the plate by left fielder Raburn.
"Two runs in this ballpark is a tremendous job by your starting pitcher," Leyland said. "We just didn't do a very good job offensively today when we had the opportunities."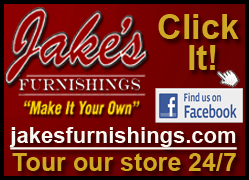 Chicago is off Thursday before facing a critical seven-game stretch against the AL East-leading Boston Red Sox and New York Yankees at U.S. Cellular Field.
Danks said the White Sox (51-52) are well positioned despite struggling for much of the season.
"I think before it's said and done, we're going to be a team to be reckoned with," Danks said. "There's plenty of baseball against our division to play. This should make for a fun stretch."
NOTES: Danks also struck out 10 against Texas on May 9, 2009. ... Dunn reached base four times in a game for the first time since May 31. He remained 2 for 68 against left-handers after walking against Phil Coke in the seventh. ... The Tigers concluded a seven-game road trip and now return home to begin a seven-game homestand on Thursday against the Angels. Detroit went 4-3 on the trip. ... Chicago improved to 3-7 in its last 10 games against Detroit at home. ... Chicago slugger Paul Konerko struck out three times for second time this season and first time since April 23. ... Despite the loss, the Tigers have won 15 of their last 21 games against the White Sox.