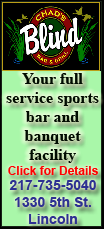 Zambrano worked effectively into the seventh inning, but the Cubs only got one runner in scoring position in a 2-0 loss to the Milwaukee Brewers on Wednesday night.
Zambrano said he hadn't been approached about waiving his no-trade clause and that he wants to stay in Chicago with Sunday's non-waiver trade deadline approaching.
"I do want to stay here, but at the same point I want this team to make some changes. If we want to win here, we need to make some changes," Zambrano said. "If I have to go, I have to go, but I still have the Cubs in my heart."
The one-time ace and volatile personality pitched well again in Miller Park, where he came in with a 7-0 record in his last eight starts, including his no-hitter against the Astros when they were displaced from Houston in 2008 because of Hurricane Ike.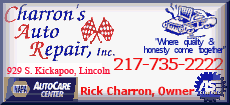 But Zambrano left one pitch hanging to Prince Fielder, who hit his first homer since his three-run shot for the National League in the All-Star game. Fielder had been slumping with only three extra-base hits in his previous 57 at-bats before the homer.
Rickie Weeks sprained his left ankle on the next play after his foot appeared to slip off the side of first base and turned inward while beating a throw from Cubs shortstop Starlin Castro. Weeks was helped off the field by manager Ron Roenicke and assistant trainer Dan Wright and is heading to the 15-day disabled list.
Weeks' injury overshadowed the pitching duel that developed between Zambrano and Zack Greinke (8-4) as well as Brewers closer John Axford converting his franchise-record 26th consecutive save.
"Z was excellent. Unfortunately Grienke was pretty good too," Cubs manager Mike Quade said. "Good pitching matchup. We just ended up on the wrong side."
That's because the Cubs got only four hits and were shut out for the seventh time this season.