Behind the scenes there are volunteers with titles that make them sound like professionals. But what has actually turned those volunteers into professionals is practice, practice, practice -- doing the same task year after year, perfecting their area of activity until it becomes an area of expertise.

Like everything else at the county fair, the entertainment doesn't just happen. And the person who has perfected that area of activity is David Irwin. He is vice president and farm manager at the State Bank of Lincoln.

As a member of the Logan County Fair board, Irwin is involved with planning and maintaining the annual event. Three years ago, he unknowingly created an area of activity for himself when he introduced the idea of having a country band or artist as grandstand entertainment. Several times he had been asked by local residents if the board might consider including a country act, as it had been years since such a show had been part of the agenda.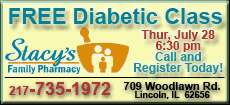 The board gave Irwin approval to pursue the idea. A Thursday morning meeting was called to discuss the possibilities, and Irwin was given the task of finding funding for the show. He made phone calls and visited businesses with a plan to offer sponsorships that would support a country music program at the county fair. By Monday morning, he had collected $10,000. It was enough to begin the search.
"It gets easier every year," Irwin said about the process that leads to the night of a show. "But it isn't as easy as most people think it is. There are a lot of things to consider, and money, of course, is an important factor. If it weren't for our sponsors, there wouldn't be a major band or artist at the grandstand. The Logan County Fair Association can't say enough to express its appreciation to the people and businesses who willingly support the fair and who sometimes offer before we can ask."
In October, the promoter calls with a list of entertainers and their fees. (Irwin has worked with the same promoter for three years.) Irwin chooses a handful of bands, bounces a few names off people whose opinions he trusts, and shares his choices with the board for their approval. Then he contacts the promoter for band or artist availability.
Irwin had beginner's luck in 2009 when Keith Anderson -- his first pick -- was available on the right date. Last year, Irwin struck out until matching the date with his eighth choice, Tracy Lawrence. This year, Lonestar was third on the list.
"It starts out as a verbal agreement with the promoter, and then if the artist and their people approve, we sign a contract," Irwin explained. Even though dates match and everyone else is onboard, an artist can refuse an offer, for whatever reason.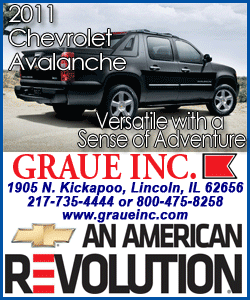 "Routes are the main determining factor, because no matter how bad we want them, and no matter how much money we can pay, if they aren't coming this direction, they're not going to zigzag across the country to play at this county fair," Irwin said.
Some artists are still in their prime and absolutely do not play county fairs, or they can still command a large fee, which a small community cannot afford. Irwin said Toby Keith and Kenny Chesney come with million-dollar price tags. Nashville artists have already set prices for 2012.
Even before considering the artist's fee, Irwin will spend $8,200 for lighting, sound and insurance. Lonestar's contract does not require anything out of the ordinary, but it lists several brands of soda, the number of cans, snack brands and examples of the types of sandwiches and meals the manager may ask for. There are to be 15 volunteers to help with stage setup. A lengthy list of beers and other libations has been marked off the standard form. The contract specifically notes there are to be no alcoholic beverages. And there are to be a specific number of colored hand towels on stage for use during the performance.
The contract also requires that a 15-passenger van with a driver be at the band's disposal the entire time it is in town. If their manager or a band member wants to go to Ace Hardware or shop downtown or go for a drive through the country, the van must be available to make the trip.
"This band was really big from the early '90s through early 2000, and there has already been some really positive feedback about the decision to have them this year," Irwin said. "It should be a good show. And people need to remember the sponsors who made it possible."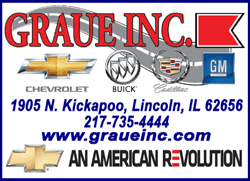 Lonestar will perform on Friday, Aug. 5, with Still Kickin' opening the show at 7 p.m.
Sponsors for the grandstand show at the Logan County Fair are State Bank of Lincoln, Logan County Bank, Midwest Technical Institute, Lincoln Chrysler Dodge Jeep, Graue Inc., Jim Xamis Ford, the John Olson Family, the Rick Freed Family, Hartsburg Grain Co., Cross Implement, Central Illinois Ag, Lincoln Ag Center and Rohlfs Implement.
[By MARLA BLAIR]