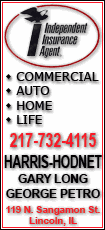 Because he wanted local communities to bear the costs, Gov. Pat Quinn zeroed-out the state budget line of $11 million intended to pay for Illinois' 44 regional offices of education. Quinn used his amendatory veto power to strip the money, but the constitutionality of eliminating state funding for the elected regional superintendents is in question.

However, local taxpayers have not taken any action, and regional superintendents have been working without pay since July 1.

But Madison County Regional Superintendent Bob Daiber said no one can work for free forever.

"We have held things together, and we will hold things together until Aug. 3," said Daiber, president of the Illinois Association of Regional Superintendents, which lobbies on behalf of Illinois' 44 regional superintendents. "We have a meeting Aug. 3 in Springfield. At that meeting, I'm not sure what decision will be made about continuing services."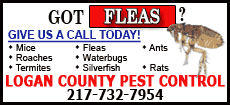 Without regional superintendents, Daiber said, no one can legally sign off on new school building occupancy permits, new teacher certification, new bus driver training, GED testing and truancy enforcement, among several other things.
"If this work isn't done by the regional offices of education, the repercussions that occur in school districts are unforeseen at this time, because this has never happened," said Daiber.
The repercussions are evident for students at the new DeKalb High School. DeKalb County Regional Superintendent Gill Morrison said he has not given his approval for everyone to move into the new building.
"We have four buildings on line right now that are waiting for an occupancy permit from my office," said Morrison. "If, God forbid, there was no regional superintendent, those permits would not be able to be signed off on. And those schools wouldn't be able to be functioning."
DeKalb's new, nearly $80 million high school is scheduled to open for the first day of school in early September. However, Morrison said that situation may depend on whether Quinn and lawmakers can agree on how to pay regional superintendents.
"I don't know how long I'll be able to hold out," Morrison said. "It's just a situation that is unacceptable; it's irresponsible. It's a political move that didn't take into account the impact on the people who do these jobs."
Morrison stresses that keeping the new DeKalb High School closed is a "worst-case scenario."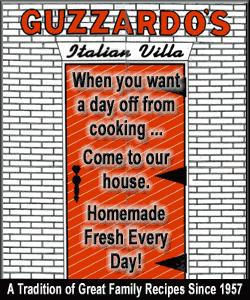 Matt Donkin, regional superintendent for Franklin and Williamson counties in southern Illinois, said working without a paycheck is a "day-to-day" decision. Donkin insists that most regional superintendents are dedicated to local schools and local students, but they are also realists, and many have families and financial needs.
"As we get into the end of July, first of August, any jobs that might be available, regional superintendents are going to take," said Donkin.
Donkin said closing a regional office leaves local schools with only one option -- going to the state for help.
And Fox River Grove Consolidated Schools Superintendent Tim Mahaffy said the state hasn't been much help to local schools recently.
"People are asking us questions that we don't have the answers to. We used to refer them to the (regional office of education); now we refer them to the state ... and I don't know if people are getting their questions answered," said Mahaffy.
Mary Fergus, a spokeswoman for the Illinois State Board of Education, said the state can answer some questions but little more than that.
"We do not have the capacity at the State Board of Education to take on all the responsibilities of the regional offices of education," said Fergus.
Since the state budget was approved in June, lawmakers have been discussing how to find a new funding source. But the Legislature is not scheduled to return to Springfield until late October for the fall veto session.
Daiber said schools could operate until late October without a regional superintendent, but a lot of work may not be done or done properly.
"You can drive a car without a driver's license," said Daiber. "But you're not driving legally."
[Illinois Statehouse News; By BENJAMIN YOUNT]