Oil fell below $97 a barrel as investors watched political wrangling in Washington and mulled possible worst-case scenarios of a U.S. default in the event lawmakers miss a Tuesday deadline to raise the amount the government can borrow.
The Treasury Department says the debt ceiling -- currently at $14.3 trillion -- must be raised or the government won't have enough money to cover all its bills. That has led to fears the United States could default on its debt and harm the fragile global economy.
"We're basically standing on the edge of an abyss peaking over, with the bottom nowhere to be seen," said IG Markets strategist Ben Potter in a report. He warned that without a deal by Monday, markets could "risk significant fear-based selling that could rapidly get out of control."
In Europe, France's CAC-40 shed 1.1 percent to 3,672.93 while Germany's DAX lost 1 percent to 7,118.76. London's FTSE 100 was down 0.9 percent at 5,822.57.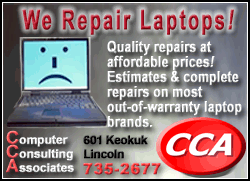 Wall Street was set to fall. Dow futures dropped 0.4 percent to 12,148 and broader S&P 500 futures gave up 0.4 percent to 1,291.80.
Japan's Nikkei 225 stock average closed down 0.7 percent at 9,833.03. Hong Kong's Hang Seng index lost 0.6 percent to 22,440.25 and China's Shanghai Composite Index shed 0.3 percent to 2,701.73.
South Korea's Kospi slid 1.1 percent to 2,133.21. Australia and Bombay also declined while Singapore gained 0.1 percent.
The dollar fell to 77.61 yen in Asia from 77.88 yen late Thursday in New York. The euro fell to $1.4279 from $1.4311.
Republican leaders in the House of Representatives delayed the vote on the bill to extend the government's debt limit and cut federal spending, though there was an expectation it would occur later Thursday evening in Washington.