Automakers from Japan to the U.S. suffered disruption to production when key parts failed to arrive from suppliers damaged by the March 11 disaster in northeastern Japan.
Mazda said its loss for the April-June quarter totaled 25.5 billion yen ($327 million). It had a loss of 2.1 billion yen a year earlier. The latest result was worse than the 22 billion yen loss forecast by a FactSet survey of analysts.
But the Hiroshima-based manufacturer stuck to its forecast for a return to the black in the fiscal year ending March 2012. It expects an annual net profit of 1 billion yen ($12.8 million) and sales to fall 6 percent to 2.19 trillion yen ($28 billion).
Mazda, which makes the Miata and RX-8 sportscars, said in a release it sold 281,000 vehicles worldwide for the April-June quarter, down 11 percent. Sales declined in Japan, North America and Europe, according to Mazda.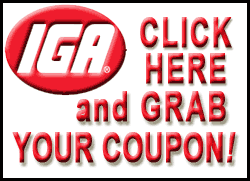 For the full fiscal year, Mazda expects to sell more vehicles than the previous year at 1.3 million vehicles, up 2.6 percent on year, with much of the momentum coming from an expected 14.5 percent sales surge in China.
Quarterly sales revenue of 408 billion yen ($5.2 billion) was down 29 percent from a year earlier.
Mazda achieved record sales or market share in Australia, China, Thailand, Mexico, Indonesia and Malaysia, it said.
Mazda acknowledged that concerns remained about a strong yen, which erodes the value of overseas earnings of Japanese exporters, as well as the rising price of raw materials and oil.
Mazda said that an unfavorable exchange rate erased 3.1 billion yen ($40 million) from its bottomline.
Another fear is an electricity shortage in Japan after reactors at a nuclear power plant in northeastern Japan were sent into meltdown by the March 11 tsunami. Another plant is being shut down in central Japan because of quake fears.
Mazda said production has returned to normal at its Japan plants recently.