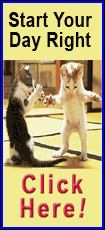 Benchmark oil for September delivery was down 62 cents to $96.82 a barrel at late afternoon Singapore time in electronic trading on the New York Mercantile Exchange. Crude rose 4 cents to settle at $97.44 on Thursday.
In London, Brent crude rose 10 cents to $117.46 per barrel on the ICE Futures exchange.
Investors are closely watching negotiations among U.S. lawmakers ahead of Aug. 2, when the government will run out of money to pay its obligations unless its $14.3 trillion debt limit is raised.
Most analysts say a U.S. debt default is still very unlikely, but if it happened would devastate the economy. Credit Suisse said Thursday a default would likely trigger a 5 percent contraction of U.S. gross domestic product.
Crude has traded near $97 for the last few days as investors wait for an outcome of the debt limit talks.
"Crude prices are generally in a holding pattern ahead of further guidance regarding the debt ceiling agreement or lack thereof," energy consultant Ritterbusch and Associates said. "A difficult trading environment still lies ahead until the U.S. debt situation acquires some clarity."
Investors will also be eyeing U.S. GDP growth for the second quarter which is scheduled to be announced later Friday.