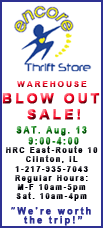 The satellite broadcaster, which is 39 percent owned by Rupert Murdoch's News Corp., said Friday it is raising its full-year dividend by a hefty 20 percent and revealed plans for a 750 million pounds ($1.2 billion) share buyback program.
"This may not be enough for the mega bulls, but a good start in our view," said Steve Liechti, analyst at Investec Securities.
BSkyB shares were up half a percent to 720 pence in early trading on the London Stock Exchange. They had been trading at 850 pence in early July before the phone hacking scandal at News Corp.'s News of the World tabloid became particularly acute.
The market was expecting some sort of return to shareholders after News Corp. withdrew its bid for the 61 percent of shares it does not own. The bid was shelved earlier this month after the phone hacking revelations by the News of the World, which was subsequently closed down.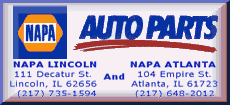 James Murdoch remained in place as chairman of BSkyB following Thursday's board meeting, despite concerns that more of his time will be taken up in dealing with the fallout of the hacking scandal which has so far led to the resignation of two senior News Corp. executives.
"The board discussed governance generally, that included the role of the chairman," said BSkyB CEO Jeremy Darroch. "In the end the board was unanimous in its conclusions."
Adjusted operating profit, excluding one-time gains a year ago, rose to 1.1 billion pounds from 872 million pounds a year earlier. On the net level, profits were 8 percent lower at 810 million pounds ($1.3 billion).
Revenue was up 16 percent to 6.6 billion pounds.
During the year, the company passed the 10 million customer mark, and it said 27 percent of its customers have signed up for its triple play of television, broadband and telephone, up from 21 percent a year earlier.