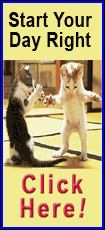 Reggie Bush? The Saints sent him to the Dolphins. And the Kevin Kolb saga ended the way pretty much everyone expected, with a trade from the Eagles to the Cardinals.
NFL clubs made a move a minute Thursday -- and those big-name deals were only the beginning.
Day 3 of the compressed, post-lockout offseason also included more contract agreements and plenty of cuts, which teams were finally allowed to start announcing at 4:01 p.m. ET. Among the players getting released were Vince Young by the Titans, Nate Clements by the 49ers, and Jake Delhomme by the Browns.
In the first dramatic example of how the new labor deal's rookie salary system will affect elite players, No. 2 overall draft pick Von Miller got $21 million guaranteed over four years from the Denver Broncos. The No. 2 pick in 2010, Detroit Lions defensive lineman Ndamukong Suh, signed a five-year deal worth $40 million guaranteed and as much as $68 million overall.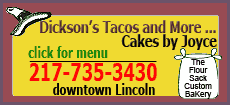 Broncos football chief John Elway tweeted, "We have agreed to terms with our 1st round pick, LB Von Miller. Can't wait to get him on the field."
The man widely regarded as the best available player in free agency, Nnamdi Asomugha, didn't pick a team yet. But another top cornerback, Johnathan Joseph, agreed to terms with the Houston Texans, according to a person with knowledge of the deal, who spoke to The Associated Press on condition of anonymity because the signing hadn't been announced.
Belichick has had success reining in outspoken, do-it-my-way players such as receiver Randy Moss, and now New England's coach gets two more guys who fit that description in defensive tackle Haynesworth and receiver Ochocinco.
All the Patriots gave up for Haynesworth was a 2013 fifth-round pick. By shipping the defensive tackle to New England, the Redskins rid themselves of a two-year distraction and fiasco of a free-agent signing -- Haynesworth was guaranteed a then-record $41 million in the seven-year, $100 million contract he got in the early hours of free agency in 2009. On the same day, he infamously declared: "You're not going to remember Albert Haynesworth as a bust."
Hmmmmmm.
Haynesworth played in only 20 games for Washington, making 6 1/2 sacks, and was in constant legal trouble away from the field. Last season, he feuded with Shanahan and was suspended for the final four games for conduct detrimental to the club.
A person with knowledge of the Ochocinco deal told the AP he agreed to a new three-year contract with the Patriots. It was not known what the Bengals received in return.
In the Kolb deal, Philadelphia received cornerback Dominique Rodgers-Cromartie and a 2012 second-round draft pick from Arizona, which was in need of a starting quarterback. Kolb had lost the Eagles' No. 1 QB job to Michael Vick and wanted a chance to lead a team.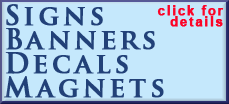 Kolb, who turns 27 next month, reportedly will get a $63 million, five-year contract with the Cardinals. Rodgers-Cromartie, who went to the Pro Bowl in 2009, will play opposite four-time Pro Bowl cornerback Asante Samuel in Philadelphia, shoring up a pass defense that struggled last season.
The Dolphins finalized their trade for Bush by negotiating a new two-year contract for nearly $10 million with the running back. New Orleans gets reserve safety Jonathon Amaya in the swap, which also involves an exchange of draft picks.
"Change is never easy but I look forward to building something special in Miami and can't wait to embark on this new journey!" Bush wrote on Twitter.
New Orleans replaced Bush with free-agent running back Darren Sproles, who told the AP on Thursday night he had agreed to a four-year contract with the Saints.
In other transactions Thursday:
Five-time Pro Bowl kicker David Akers agreed to a deal with San Francisco, leaving Philadelphia after 12 seasons. Akers told The Associated Press on Thursday that his contract with the 49ers is for three years.

Kansas City released longtime star guard Brian Waters, who made 149 starts in 11 seasons for the Chiefs and went to five Pro Bowls. Waters said he plans to continue playing.