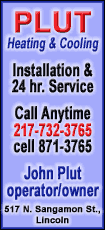 He was 0 for 4 with two strikeouts in San Francisco's 4-1 win over the major league-leading Phillies. Beltran batted third and played right field, making a sliding catch to rob Jimmy Rollins of a hit in the fifth inning. His streak of reaching base safely was snapped at 32 games.
"These guys have been there before, and everyone knows their role," Beltran said. "They did a great job last year. They did everything right to win the World Series. They pitched well, they played good defense, they contributed offensively when they needed it most. I'm just coming here to be a part of what they already have and am looking forward to that."
Adding Beltran upgrades San Francisco's inconsistent offense, and could help the Giants make another championship run. Beltran first had to approve the deal to the NL West leaders, who parted with top pitching prospect Zack Wheeler.
Beltran had an incredible postseason with Houston in 2004, batting .435 (20 for 46) with eight homers and 14 RBIs. The Astros lost to St. Louis in seven games in the NLCS.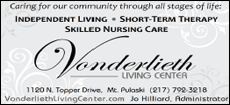 Beltran's reward was a $119 million, seven-year deal with the Mets.
"I'm not thinking about '04. I already got paid for '04," Beltran said. "I'm thinking about 2011, and I feel this year I'm healthy, and I'm just looking for a way to be a contributor to the lineup that they already have. I'm just looking forward to jumping in and doing the best I can to help this team continue to win ballgames offensively and defensively."
Beltran only made it back to the playoffs once with New York, which lost to St. Louis in the 2006 NLCS. He struck out looking with the bases loaded and the Mets down 3-1 to end Game 7 against the Cardinals.
The Giants are counting on him to bolster a sagging offense hurt by injuries to Buster Posey and Freddy Sanchez. San Francisco was batting .241 with 66 homers and 373 runs, all numbers that ranked toward the bottom of the NL. No player on the roster had more than nine homers. Aubrey Huff was leading the team with 47 RBIs.
The 34-year-old Beltran, who can become a free agent after the season, leads the National League with 30 doubles and is batting .289 with 15 homers and 66 RBIs.
"We lost two really good hitters in the heart of our order, and to have one of the elite players in the game, it just makes sense for us," manager Bruce Bochy said. "It's a great fit."
New York's prize in return is Wheeler, who is 7-5 with a 3.99 ERA in 16 starts for San Francisco's high Class-A affiliate in San Jose. The Giants selected the right-hander with the No. 6 pick in the 2009 draft.
"We were looking for big upside," Mets GM Sandy Alderson said. "We could have gotten a package of three players from a number of clubs, but the overall potential of those players would not have equaled Zack's potential."
To make room for Beltran, the Giants sent utilityman Emmanuel Burriss to Triple-A Fresno. Beltran will wear No. 15, which belonged to Bochy. The skipper switched to No. 16.