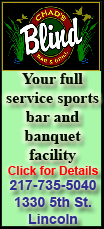 Bradley led the team to big moments during his tenure, including Landon Donovan's heart-stopping goal to secure a place in the round of 16 at last year's World Cup in South Africa and an unforgettable victory over Spain in 2009.
But to some, the disappointing Gold Cup loss to a Mexico team that seems to be on the upswing was another sign that the U.S. team's progress has stalled under Bradley.
"We want to thank Bob Bradley for his service and dedication to U.S. Soccer during the past five years," U.S. Soccer President Sunil Gulati said in a statement. "During his time as the head coach of our Men's National Team he led the team to a number of accomplishments, but we felt now was the right time for us to make a change. It is always hard to make these decisions, especially when it involves someone we respect as much as Bob. We wish him the best in his future endeavors."
Now another coach will be given the chance to lead the Americans into another World Cup qualifying cycle beginning next year. The next World Cup is in Brazil in 2014.
With a Mexico rematch looming, an Aug. 10 exhibition in Philadelphia, U.S. Soccer likely will move quickly to select Bradley's replacement. The federation said it will have a "further announcement" on Friday but did not provide details.
The United States has long been linked with a move for Juergen Klinsmann, former coach and player for the German national team.
Bradley was given a new deal last summer only after Gulati reached an oral agreement with Klinsmann but the sides then were unable to put the deal in writing.
"Verbally we agreed on that the technical side is my side, and I should have a 100 percent control of it," Klinsmann said in September. "Written terms, they couldn't commit to it. At that point I said, `Well then, I can't get the job done because I have to have the last say as a head coach for my entire staff, for all the players issues, for everything that happens with the team.'"
Gulati and Klinsmann also held talks in 2006 before Bradley was hired to replace Bruce Arena. Klinsmann, who lives in southern California, scored 11 World Cup goals from Germany from 1990-98, then coached the hosts to third place in the 2006 World Cup.
Other foreign coaches might be in the mix. And the federation also might consider an up-and-coming coach in MLS, Real Salt Lake's Jason Kreis. Another potential dark horse candidate, Seattle Sounders coach Sigi Schmid, said he hasn't been contacted.
"I think any coach in this country, especially someone who has coached in America for a long time, would have an interest in coaching the national team," Schmid said in a teleconference. "I think that's going to be a yes answer from any American coach that you ask. But at the end of the day, is it the right thing? Is it the right time? Where are you coming from? Where are you at? All of that affects that ultimate decision. What I can tell you is I'm very happy where I'm at. I love the Sounders."
The next competitive match for the U.S. will be the start of World Cup qualifying in June. The draw to determine possible opponents is set for later this week in Brazil.