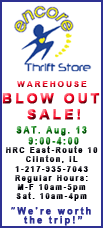 Aramis Ramirez and Alfonso Soriano each drove in a run, but it wasn't enough as the Cubs lost to the Milwaukee Brewers 4-2 on Thursday.
The 34-year-old Fukudome received the news he was headed to Cleveland shortly before the game. Cubs manager Mike Quade said the trade definitely was not a distraction.
"The focus part I never worry about," he said. "I'm so pleased with the bullpen work and gotten some quality starts. When that's happening, then it quickly turns to being about better offensively."
The Cubs were swept in Milwaukee for the first time since May 2005, managing just four runs in the three-game series.
Chicago's pitching shut down the Brewers' potent offense, limiting them to nine runs.
"As good as the pitching is, we still need to put more runs on the board," Quade said. "You always feel like when you got pitching, you got a chance."
Randy Wells (2-4) took the loss for the Cubs, giving up all four runs on eight hits.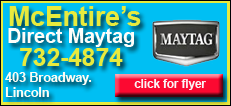 Quade said Braun was the main reason for Wells' troubles.
"Wells wasn't too bad, (but) he struggled to figure out Braun," Quade said. "That was his nemesis all day."
One day after losing All-Star second baseman Rickie Weeks to a severe ankle sprain, fellow All-Star Ryan Braun had three hits, including a home run, to lead the Brewers.
Braun had a nagging calf injury in the days before the All-Star game and missed playing in the game in Phoenix, but since he came back he's heated up with five homers in 12 games.
"I feel good," he said. "I'm swinging better. I feel like my approaches have been good and I've been swinging at strikes. When I do that, the results are usually pretty good."
The Cubs took three of four from Milwaukee at Wrigley Field June 13-16 by pounding out 23 runs.
"They are still a quality team and they've always played well against us at home," Braun said.
Braun said the entire team needs to step up with Weeks out for between two and six weeks. The Brewers put Weeks on the 15-day disabled list before the game.
"Whenever you lose someone like Rickie, you can't replace him with one player," he said. "Collectively, we all have to play better. It is not something we wanted to happen, but it did and we have to move on and hope he gets back quickly."
Brewers manager Ron Roenicke said Braun has looked fully recovered in recent games.