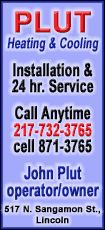 The Institute of Medicine's panel said in a report that the U.S. government should abandon the 35-year-old system used to clear medical devices because it provides little assurance that the implants are actually safe.
The 12-member group's advice, commissioned by the Food and Drug Administration, is not binding. And experts questioned its real-world impact after the FDA immediately distanced itself from the advice it had requested.
The FDA has been working for more than a year to improve the so-called 510(k) process, efforts that would go to waste if the system is abandoned.
"FDA believes that the 510(k) process should not be eliminated but we are open to additional proposals and approaches," said the agency's device director Jeffrey Shuren, in a statement. The FDA said it would convene a public meeting on the report.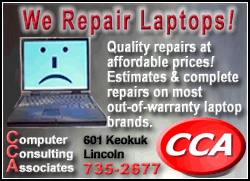 The agency requires that most new prescription drugs go through clinical trials to prove that patients fare better after receiving medication. But through the 510(k) system, medical devices just have to show that they are similar to devices already on the market. Only a handful of truly new devices undergo extensive testing to prove they are safe and effective.
The device industry's chief lobbying group also dismissed the proposal, saying its conclusions "do not deserve serious consideration from the Congress or the administration," in a statement.
The IOM panel's chairman took the tough reception in stride at a news conference Friday, saying it would take time to develop a new system to replace the one that has been in place for over three decades.
"This is a public discussion and it's going to take time," said panel chair David Challoner, former vice president of health affairs at University of Florida. "The 510(k) process needs to be modified to make it as good as possible in the interim, but there is logic there that is fundamentally flawed and must to be fixed."
The report arrives as the FDA fends off criticism from manufacturers who say the agency has become too slow and bureaucratic in clearing new devices, driving up costs for companies and forcing some out of business. Despite the relative speed of the 510(k) process, they point out that some devices still get tied up in red tape, ultimately reaching the U.S. market two years after launching overseas.
Latham & Watkins attorney John Manthei, who represents device manufacturers, said that even if the FDA doesn't adopt the recommendations, they could help lawmakers and FDA critics who favor tougher regulation of devices.
"For those who feel like the 510(k) process is inadequate, this report definitely gives those folks ammunition," said Manthei.
The 510(k) system was originally created by Congress in 1976 to "grandfather in" devices that had been used for decades but never formally reviewed by the FDA. Instead of being phased out over time, it became the standard tool to launch new implants.