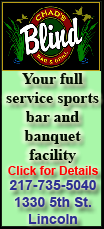 The announcement came Friday as Merck reported a higher second-quarter profit than a year ago. Merck's stock fell more than 2 percent.
The new cuts would bring to 30,000 the positions eliminated since Merck's November 2009 megadeal to buy Schering-Plough Corp., on top of about 5,000 positions the companies cut before the deal closed.
Most of the new job cuts will come from headquarters and other administrative functions. The company also will close some offices and manufacturing sites, CEO Kenneth Frazier told analysts during a conference call. The cuts are to be made by 2015 and won't start in earnest until next year.
Such cuts are part of ongoing streamlining by Merck and many competitors, whose payrolls and costs ballooned in the 1990s as they added thousands of salespeople to promote a surge of blockbuster drugs taken by millions. With those drugs getting generic competition, too few new drugs coming on the market and payers pressing for relief from high prices, the companies are slashing costs in developed countries.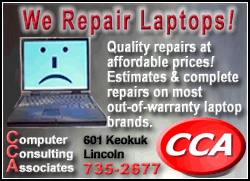 Meanwhile, they're adding salespeople and factories in emerging markets, where their drugs must have much lower prices. Merck, Pfizer Inc. and the Roche group also made huge acquisitions in 2009, allowing them to quickly cut overlapping costs and boost the bottom line, while diversifying into new businesses and adding to their pipelines of experimental drugs.
Frazier said the company will keep making smart investments in research but be more aggressive in halting unpromising research projects. Merck just ended development of a migraine drug in final testing, and hasn't given a reason.
"They can't cut another 12 percent of their headcount and expect it to have no effect. Something will suffer," said Erik Gordon, an analyst and professor at the University of Michigan's Ross School of Business, adding a big cut "makes analysts and short-term investors happy because it's a sure thing. Less sure is whether their future pipeline will be strong enough to avoid needing another merger and round of cuts."
Merck spokesman David Caouette told The Associated Press that 35 percent to 40 percent of the new job cuts will be in the U.S. He couldn't provide details on those cuts or site closures, but said Merck will "continue to hire in high-growth areas like emerging markets." Caouette noted Merck eliminated nearly 12,500 positions last year but only reduced total headcount by 6,000. The company had 91,000 employees at the end of July.
"All in, I think they're going to end up with probably 80,000 employees," said Deutsche Bank analyst Barbara Ryan, who said the new cuts weren't unexpected.
The maker of asthma and allergy drug Singulair and Type 2 diabetes pill Januvia said it expects to save $1.3 billion to $1.5 billion with the new round of cuts and is on track to hit its goal of $3.5 billion in annual cost savings, from the first restructuring program, by the end of 2012. But all the restructuring will add a total of about $6.2 billion in charges from the two programs.
Frazier said the cuts are needed because Singulair's patent expires next year, and business conditions are "a lot tougher than in the past."
Singulair produced about $5 billion in sales last year -- nearly 11 percent of total revenue. That will plunge when generic versions of the drug hit the market after its patent expires next August. Merck officials also cited pressures from increasing austerity measures from cash-strapped European government health programs, and the need to invest in developing and promoting new drugs.