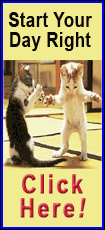 A week of extraordinary partisanship was capped by a power play by Senate Democrats, who killed a House-passed debt limit increase and budget-cutting bill Friday night less than two hours after it squeaked through the House. Senate Majority Leader Harry Reid, D-Nev., set up a test vote for the wee hours of Sunday morning to break a GOP filibuster.
Before then, however, the House was set to even the score by voting Saturday to reject an alternative measure by Reid even before the Senate has taken it up.
Democrats, Republicans and the White House, meanwhile, are expected to be deep in conversation in hopes of a potential compromise. Senate GOP leader Mitch McConnell of Kentucky is likely to play a pivotal role.
"There is very little time" President Barack Obama said Saturday in his weekly radio and Internet address. He called for an end to political gamesmanship, saying "the time for compromise on behalf of the American people is now."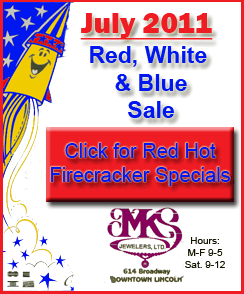 The outcome of the weekend endgame was anything but clear as Democrats and Republicans remain at odds over how to force lawmakers to come up with additional budget savings later this year beyond the almost $1 trillion in agency budget cuts over the coming decade that they basically agree on.
After a brutal week on Wall Street -- investors lost hundreds of billions of dollars as the markets lost ground every day -- pressure is intense to produce an accord before the opening bell on Monday.
The House measure squeaked through on a 218-210 vote, with 22 Republicans joining united Democrats in opposing the GOP measure, which pairs an immediate $900 billion increase in U.S. borrowing authority along with $917 billion in spending cuts spread over the coming decade.
Friday's roll call came after House Speaker John Boehner, R-Ohio, had been forced to call off a vote slated for Thursday in the face of tea party opposition to the measure. He added a provision requiring that a second, up to $1.6 trillion debt increase be conditioned on House and Senate passage of a balanced-budget amendment to the Constitution, which would require an unrealistic two-thirds vote by each chamber to send it to the states for ratification.
Boehner's move only cemented Democratic opposition to the measure and complicated prospects for a weekend compromise that could clear both houses and win Obama's signature by next Tuesday's deadline. And by appeasing the tea party by adding the balanced-budget amendment poison pill, Boehner seemed to hand endgame leverage to Reid and Obama.
Boehner said the House bill -- before the addition of the balanced-budget amendment -- mirrored an agreement worked out with Reid last weekend.
"Now the bill before us still isn't perfect," Boehner said as he closed debate. "It's imperfect because it reflects an honest and sincere effort to end this crisis by sending a bill over to the Senate that at one time was agreed to by the bipartisan leadership of the United States Senate."