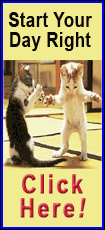 Earlier this month, OPEC recognized Venezuela as the country with the biggest proven oil reserves in the world, saying that with 296.5 billion barrels it now surpasses Saudi Arabia.
"A reformatting of the quotas has to begin, progressively of course, and Venezuela has to begin to receive higher quotas," Chavez said.
Venezuela aims to more than double its oil production within a decade. The state oil company has set goals of producing more than 4 million barrels of crude a day in 2015 and 6 million barrels a day in 2019.
Although the Venezuelan government says it is currently producing about 3 million barrels, other organizations such as the International Energy Agency and OPEC maintain that the actual output is about 2.8 million barrels a day.
Venezuela is looking to develop vast deposits of unconventional extra-heavy crude, which is more difficult and expensive to extract from the ground and to process than oil found elsewhere.