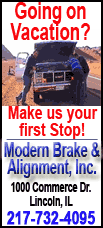 Archaeologists and city officials unveiled the recent find to reporters Friday on the Oppian Hill.
The mosaic-covered wall is 16 meters (53 feet) wide and at least 2 meters (6.6 feet) high. Officials think the wall continues down some 8 meters (26.5 feet) more.
Archaeologists say the wall appears to be in a tunnel built to help support Trajan's Baths, named for the emperor who ruled from 98 till 117. The mosaic, which also depicts a Muse, apparently embellished a room where wealthy Romans gathered to hear music and discuss art.