Delta planes collide on tarmac at Chicago airport

Send a link to a friend

[July 30, 2011] CHICAGO (AP) -- Two Delta Airlines aircraft have collided on the tarmac at Chicago's O'Hare International Airport.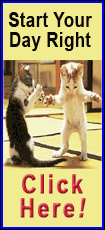 Delta spokeswoman Chris Kelly Singley says a plane headed to Minneapolis and one headed to Atlanta struck each other before takeoff Friday. Singley said there were no injuries.
A Chicago Fire Department spokesman said the two planes were backing away from loading gates when they collided. It was not immediately clear which parts of the aircrafts made contact. However, officials say the planes incurred minor damage.
Singley said the passengers on the Minneapolis flight were being placed on a flight later Friday. Those on the Atlanta flight were being placed on flights later Friday or early Saturday.
Copyright 2011 The Associated Press. All rights reserved. This material may not be published, broadcast, rewritten or redistributed.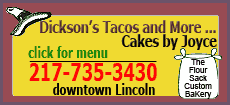 ---
News | Sports | Business | Rural Review | Teaching & Learning | Home and Family | Tourism | Obituaries
Community | Perspectives | Law & Courts | Leisure Time | Spiritual Life | Health & Fitness | Teen Scene
Calendar | Letters to the Editor