Tim Pawlenty aims for strong showing in Iowa

Send a link to a friend

[July 30, 2011] ANKENY, Iowa (AP) -- Republican presidential candidate Tim Pawlenty has been reading his own political obituary for weeks. But he's still alive as he campaigns across Iowa.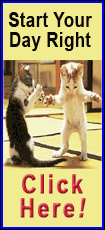 Even though the air conditioner had died on his campaign RV somewhere between Oskaloosa and Osceola, the former Minnesota governor showed little sweat as he faced intense pressure to prove he's a viable candidate.
He was at ease in the midst of a 1,500-mile Iowa campaign tour, playing a pickup hockey game, joking with audiences and sticking to his pitch: Republicans need to nominate as the challenger to Democratic President Barack Obama a pragmatic, swing-state governor known more for getting things done than giving good speeches.
"It gives me energy," Pawlenty said of his wall-to-wall campaigning as he leaned back in a chair during an Associated Press interview as a 15-hour campaign day wound down. Still, he allowed: "I have my days where, like everybody else, I'm a little tired."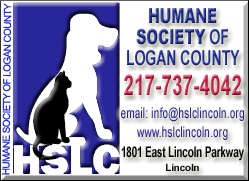 Who wouldn't be after visiting 36 towns and cities in two weeks and meeting with more than 1,500 GOP activists during a sweltering Midwest summer?
With wife Mary and older daughter Anna at his side, Pawlenty spent much of his time campaigning within 100 miles of where a test vote on the GOP field will be held Aug. 13. He plans to do the same in the week leading up to the Iowa Republican straw poll at Iowa State University, a test of organizational strength and popularity that Pawlenty predicts will show he's making progress.
Despite spending the past 18 months building a campaign for the leadoff caucuses, Pawlenty has faced a series of bumps in the road this summer, including a rocky debate performance, lackluster fundraising and a poor single-digit showing in early Iowa polls in the wake of Minnesota Rep. Michele Bachmann's rise.
Undeterred, the low-key Midwesterner brushes off conventional wisdom inside political circles that says he's in trouble, if not using the naysaying as motivation; he's pressing ahead with his workmanlike approach to winning over Iowa Republicans and putting his back into his Iowa campaign with a steady-as-she-goes demeanor.
"You can't move the needle by showing up and giving a speech here or there," he said. "You've got to have a sustained comprehensive concentrated campaign, and in the last three weeks we've had that."
He's also had a robust television, radio and direct mail presence. And he's had a sharper tone against Bachmann, painting his home state rival and tea-party favorite as an inexperienced speech-maker in an effort to cast himself as the seasoned executive ready to lead the party and beat Obama.
For now at least, Pawlenty is publicly keeping the faith in a campaign formula of early organizing and internal patience.
He didn't flinch when someone asked during a town hall meeting at a Pizza Ranch restaurant in Story City why he wasn't gaining traction.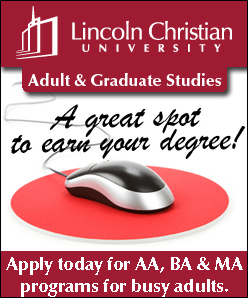 Instead, Pawlenty calmly repeated an answer he's honed over the months as better-known GOP candidates have continued to flirt with running in 2012: "It's the flavor-of-the-month phenomenon where somebody new emerges and there's the initial buzz around that candidate."

"It's a long journey. It's not something like a big comet," he added -- on the same day as news that former Alaska Gov. Sarah Palin would visit Iowa reignited speculation about her plans.

Months ago, Pawlenty suggested that he needed to win or do very well in Iowa, and a number of top Iowa Republicans say he will have a hard time continuing in the race if he doesn't win the caucuses next winter. Among them is Iowa Gov. Terry Branstad, who argues Pawlenty shouldn't be counted out just yet.

"He's kind of like the tortoise that just keeps going," Branstad said in an AP interview. "He's putting a strong organization together. He's working at it. He's putting the time in here. That's why I'm saying 'don't just write him off.' That effort and getting the right people on board -- come January he might be in a much stronger position."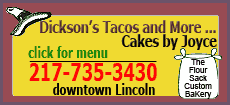 There are inklings of improvement; his audiences have been growing in some places, including a surprising 125 in Davenport on a weekday afternoon. Other venues have been full but sparser, a sign that more work must be done.

Aides say the harsh summer reality has helped them tamp down expectations. They report a spark of renewed energy inside Pawlenty's Iowa headquarters in Urbandale since June when Pawlenty hired Sarah Huckabee, a top aide to her father Mike Huckabee's winning 2008 Iowa caucus campaign, to restore focus to the campaign.
[Associated Press; By THOMAS BEAUMONT]
Copyright 2011 The Associated Press. All rights reserved. This material may not be published, broadcast, rewritten or redistributed.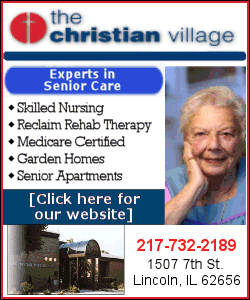 ---
News | Sports | Business | Rural Review | Teaching & Learning | Home and Family | Tourism | Obituaries
Community | Perspectives | Law & Courts | Leisure Time | Spiritual Life | Health & Fitness | Teen Scene
Calendar | Letters to the Editor