Today's highlight in history:
On July 29, 1981, Britain's Prince Charles married Lady Diana Spencer at St. Paul's Cathedral in London. (However, the couple divorced in 1996.)
On this date:
In 1588, the English attacked the Spanish Armada in the Battle of Gravelines, resulting in an English victory.
In 1890, artist Vincent van Gogh, 37, died of a self-inflicted gunshot wound in Auvers-sur-Oise, France.
In 1914, transcontinental telephone service in the U.S. began with the first test phone conversation between New York and San Francisco.
In 1921, Adolf Hitler became leader (the "fuehrer") of the National Socialist German Workers Party.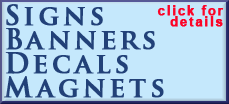 In 1948, Britain's King George VI opened the Olympic Games in London.
In 1957, the International Atomic Energy Agency was established. Jack Paar made his debut as host of NBC's "Tonight Show."
In 1958, President Dwight D. Eisenhower signed the National Aeronautics and Space Act, creating NASA.
In 1967, an accidental rocket launch aboard the supercarrier USS Forrestal in the Gulf of Tonkin resulted in a fire and explosions that killed 134 servicemen.
In 1975, President Gerald R. Ford became the first U.S. president to visit the site of the Nazi concentration camp Auschwitz in Poland.
In 1985, the space shuttle Challenger began an 8-day mission that got off to a shaky start -- the spacecraft achieved a safe orbit even though one of its main engines shut down prematurely after lift-off.
Ten years ago: In a nonbinding referendum, residents of Vieques (vee-AY'-kes) voted overwhelmingly for the U.S. Navy to immediately stop bombing on the Puerto Rican island. Lance Armstrong won his third straight Tour de France, becoming the first American to do so. Former Polish communist ruler Edward Gierek died at age 88.