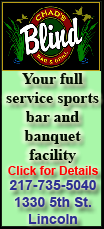 The team announced Friday evening that he had signed a deal and was attending team meetings. The Panthers also said on Twitter that the quarterback "had officially signed on the dotted line."
Bus Cook, Newton's agent, told the The Associated Press via a text message Friday night that the deal was for four years and "$22 million-plus."
Newton was seen Friday evening driving into the back lot of the Richardson Physical Activities Building and entering the offices that serve as team headquarters for Carolina's training camp at Wofford College.
Panthers coach Ron Rivera had said earlier Friday that he expected the former Auburn quarterback to be at Wofford when Carolina held its first practice session on Saturday. Also earlier Friday, general manager Marty Hurney said the sides were making good progress on an agreement.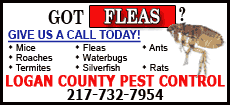 The Heisman Trophy winner may be the biggest financial casualty of the NFL lockout.
The new collective bargaining agreement sets a rookie wage scale for first-year players. Last year's No. 1 draft pick, Oklahoma quarterback Sam Bradford, signed a six-year, $78 million contract with the St. Louis Rams last summer. Newton would've been in for a likely even better payday if not for the lockout.
At Auburn, Newton took snaps out of the shotgun in a spread offense where he had opportunities to run and pass for big yardage. He threw for 30 touchdowns and rushed for 20 more in the Tigers' 14-0 title-winning season.
Newton will have to move under center and scramble less in offensive coordinator Rob Chudzinski's offense
"I don't think it's going to be a problem for me. I think it's just timing more than anything," Newton said last May. "Just repetition as far as me knowing what I have to do, knowing the assignment, the alignment and what everybody's doing on that particular play."
Newton has had Chudzinski's playbook since April 29, when a judge temporarily lifted the lockout. Panthers receiver Steve Smith said he was impressed with Newton's skills he saw during private workouts the two have had before labor peace was reached.