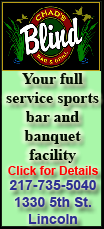 Phelps used his usual strategy for his third gold of the championship: touching third at the turn and pulling ahead in the second lap to touch in 50.71 seconds.
Konrad Czerniak of Poland took the silver in 51.15 while another American, Tyler McGill, earned bronze in 51.26.
Cavic, who is still regaining his form following back surgery, didn't advance from morning heats Friday, while Lochte, who edged Phelps for gold in the 200 freestyle and 200 individual medley, wasn't entered.
Cavic posed the most serious threat to Phelps' record eight gold medals at the 2008 Beijing Olympics, losing by a hundredth of a second, a finish so close that the video had to be reviewed down to the 10-thousandth of a second.
Their rematch at worlds two years ago in Rome was dramatic, too. Both swimmers traded trash talk beforehand. Then Phelps rallied over the last lap to break the world record set by Cavic in the semifinals, with the Serb settling for silver again, prompting an unusually large outburst of emotion from Phelps.
Phelps didn't celebrate at all this time.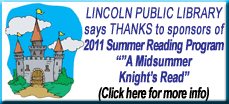 Meanwhile, Cesar Cielo retained his title in the 50 free, adding to his gold in the 50 fly. Having been cleared of doping by the Court of Arbitration for Sport last week, Cielo broke down into tears after his fly win Monday. This time he remained composed and waved his arms in celebration.
Cielo clocked 21.52 seconds -- far off his world record of 20.91 set at the end of 2009 just before high-tech bodysuits were banned. Luca Dotto of Italy took silver in 21.90 and Olympic 100 free champion Alain Bernard got bronze in 21.92.
"Coming out of this world championship with two golds and a fourth place, I think is a better situation than what I imagined two weeks ago," said Cielo, who was fourth in the 100 free.
American teenager Missy Franklin won the first major individual gold of her career in the 200 backstroke, leading from start to finish in 2:05.10 -- nearly a second in front of silver medalist Belinda Hocking of Australia. Sharon van Rouwendaal of the Netherlands was third, 2.68 seconds behind.