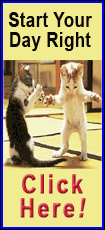 Colts coach Jim Caldwell said Friday the Colts will be cautious with their franchise quarterback, who had neck surgery in May, and will not push him too hard. Camp opens Monday at Anderson University.
"Obviously, he's not ready right now, but nobody works harder and is more dedicated than him," Caldwell said. "When he's ready, we'll turn him loose."
Caldwell did not provide a timetable for Manning's return, though he did say he expected Manning to report to camp -- if he has a contract.
It's the second time in four years the Colts will open camp without Manning.
In 2008, Manning missed all of training with an infected bursa sac in his left knee, which required two surgeries. He struggled during the first half of the season, but led the Colts to nine straight wins to make it back into the playoffs.
He also had neck surgery in March 2010 but recovered and did not miss any practices at camp.
The only other time Manning has missed even a portion of training camp was in 1998, when he was out one week before signing his first contract.
Teammates said they aren't concerned that Manning won't be throwing right away.
"I've told him to be as cautious as he needs to be because the last time I checked, we don't count preseason games," Pro Bowl center Jeff Saturday said. "I can tell you this, there's not a player that works harder than he does."
The questions about Manning's health have been increasing ever since he had the surgery.
In June, Archie Manning, Peyton's father, said his son's rehab wasn't going as quickly as expected. A month later, at the family's annual passing academy, Peyton Manning barely threw and said he was being cautious with his rehab because lockout rules prevented him from working out with Colts team trainers.
Last week, team owner Jim Irsay acknowledged Manning might not be ready when practices begin Monday, a position he reiterated just hours after the lockout ended.
"You don't want him doing too much too soon and you don't know on recoveries," Irsay said. "A lot of times eight weeks is enough. But to get a full recovery, it's going to be a little longer in this case."
While the trainers are monitoring Manning's progress, Caldwell said the coaches have not had a chance to see Manning and he's not sure when they will.
Manning is still locked into negotiations for a long-term contract that could keep him in Indy for the rest of his career. In February, the Colts tagged Manning as their exclusive franchise player, meaning he would make about $23 million this season if he signed the one-year offer.
Until he signs one or the other, Manning couldn't practice anyway.