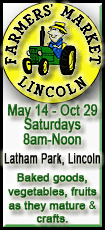 Philadelphia is counting on its latest All-Star acquisition from Houston to do what Brad Lidge and Roy Oswalt did before him -- help take the team with the best record in baseball deep into the postseason.
The Phillies made another deadline splash Friday night, acquiring Pence from the Astros for a package of highly rated prospects.
"I think every competitor at the highest level wants to be in a pennant race, wants to be in a World Series," Pence said in Milwaukee, where the last-place Astros lost 4-0 to the Brewers. "I'm pretty lucky now I get to jump on board with one of the best teams, and hopefully have an opportunity to do that."
The NL East-leading Phillies got the right fielder and cash from Houston for three minor leaguers and a player to be named, shoring up their lineup as they try to make it back to the World Series for the third time in four years.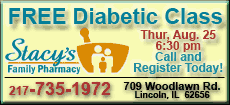 "He's a guy that I think our fans will take to very well," Phillies general manager Ruben Amaro Jr. said.
Amaro is developing a knack for pulling off big deals right before baseball's non-waiver trade deadline. He acquired ace left-hander Cliff Lee in 2009 and right-hander Oswalt last year.
"Hopefully he comes in, fits in and helps us," Lee said.
Oswalt helped pitch the Phillies to the NL championship series last year. Before the 2008 season, the Phillies got Lidge from the Astros and he went 48 for 48 in save opportunities and led them to a World Series championship.
Houston general manager Ed Wade traded Pence, Oswalt and Lidge to the Phillies. Wade, of course, preceded new Hall of Famer Pat Gillick and Amaro as Philadelphia's general manager. The joke in Philly is that Wade put together a better Phillies team from Houston than he ever did when he ran the team.
Wade said the Astros had to decide if Pence was a player to build around, or if he could get enough top prospects to help build the team into a future contender.
"The goal remains the same," Wade said. "It's to get good and stay good, and in order for us to do that it may entail some short-term sacrifices here."
The 28-year-old Pence began the day with a .309 batting average, 11 homers and 62 RBIs. His best season was last year when he hit 25 homers with 91 RBIs and batted .282. He made his major league debut with the Astros in 2007.
"I'm really looking forward to just trying to be a part. Give it my heart and soul like I always do," Pence said. "One thing I try to take pride in is hustle, grind and preparation. It's really cool to be wanted like that."