Then, the Philadelphia Eagles swooped in and snagged the biggest prize in this year's free agent frenzy.
The All-Pro cornerback signed a five-year contract Friday with the Eagles, who gave the former Oakland Raiders star a deal that would pay him $60 million over the life of it, with $25 million guaranteed.
It was a stunning development as the Jets and Cowboys were thought to be the final teams in the sweepstakes for Asomugha's services. Rex Ryan and the Jets dreamed of a No-Fly Zone secondary with Asomugha paired with Darrelle Revis. Meanwhile, the Cowboys and defensive coordinator Rob Ryan, Rex's twin brother, imagined how improved their defense would be with one big move.
Turns out, the Eagles were the team celebrating in the end.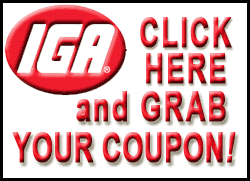 The signing came a day after Philadelphia acquired Pro Bowl cornerback Dominique Rodgers-Cromartie from Arizona. The Eagles also formally announced a one-year deal for quarterback Vince Young, a 2006 first-round pick of Tennessee. Young, who went 30-2 as a starter at Texas and led the Longhorns to a national championship in his final game there only to have an up-and-down tenure with the Titans, will back up starter Michael Vick.
Asomugha, considered the top free agent on the market, spent his first eight seasons with the Raiders and is regarded as one of the best players at his position. But the Eagles now have three Pro Bowl cornerbacks on their roster: Asomugha, Rodgers-Cromartie and Asante Samuel, who has 42 interceptions in eight years and has made the Pro Bowl four straight years.
The Indianapolis Colts expect to begin training camp practices Monday without Peyton Manning, who not only is coming off neck surgery, but doesn't have a contract.
Coach Jim Caldwell said the star quarterback is "not ready right now" and that the team will "turn him loose" when he is ready to play.
Manning is in the midst of negotiations on a new contract that Colts owner Jim Irsay says will make the four-time league MVP the highest-paid player in NFL history. Manning has never missed a start -- the streak is at 227, including playoffs, the longest active one in the league.
"I've told him to be as cautious as he needs to be because the last time I checked, we don't count preseason games," Pro Bowl center Jeff Saturday said. "I can tell you this, there's not a player that works harder than he does."
At Patriots camp, Chad Ochocinco was wearing his usual number 85 at practice, one day after being traded by the Cincinnati Bengals.
Ochocinco, a reference to the Spanish words for the numbers 8 and 5, legally changed his name from Johnson before the 2008 season. On Friday, he had the number worn last year by rookie tight end Aaron Hernandez, who hasn't practiced following hip surgery in February. Hernandez was on the field wearing shorts with the number 81.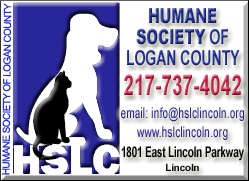 Fans cheered when Ochocinco took the field for the afternoon session.
"I've watched him for a long time," quarterback Tom Brady said. "He brings a lot of energy to the team."
The verbose Ochocinco didn't speak with reporters, although the Patriots officially announced the trade for undisclosed draft considerations on Friday. They still hadn't announced the trade for Washington Redskins defensive tackle Albert Haynesworth.
New England did release seven players, including defensive end Ty Warren, tight end Alge Crumpler and offensive tackle Nick Kaczur. All carried salary cap numbers of at least $3 million. Also released were linebacker Tully Banta-Cain, defensive lineman Marcus Stroud, cornerback Tony Carter and linebacker Ryan Coulson.
The Super Bowl champion Green Bay Packers released Mark Tauscher, a fixture at right tackle for the better part of a decade, along with linebackers Nick Barnett, Brandon Chillar and Brady Poppinga and defensive lineman Justin Harrell.
At Spartanburg, S.C., No. 1 draft pick Cam Newton signed a deal with the Carolina Panthers and was attending team meetings. The Panthers said on Twitter that the quarterback "had officially signed on the dotted line."
Bus Cook, Newton's agent, told The Associated Press via a text message Friday night that the deal was for four years and "$22 million-plus."
Panthers coach Ron Rivera had said earlier Friday that he expected the former Auburn quarterback to be at Wofford College when Carolina held its first practice session Saturday.
San Francisco has its new quarterback, too, and it's a familiar face: Alex Smith.
He signed his one-year free agent contract, as expected, giving new coach and former NFL quarterback Jim Harbaugh an experienced starter for this season. Within minutes of completing his deal, Smith was on the sidelines for the team's first training camp practice -- even though he can't formally take part in physical activity until Aug. 4 under the new labor requirements.
Meanwhile, running back Frank Gore was a no-show for the first day of camp, apparently fulfilling his plan to hold out for a new contract. The two-time Pro Bowl selection, in the final year of his current deal, has been deemed healthy by his agent, Drew Rosenhaus, who didn't respond to phone messages or email inquiries Friday.
Gore went down with a season-ending fractured hip in a Monday night game at Arizona last Nov. 29, but has recovered.
San Francisco released veteran kicker Joe Nedney and center Eric Heitmann after they failed physicals. Nedney will be replaced by five-time Pro Bowl kicker David Akers, late of the Eagles, who agreed to a deal Thursday.