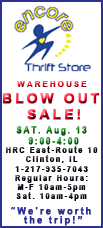 Edwin Jackson pitched seven innings in his debut with St. Louis, lifting the Cardinals to a 9-2 victory Friday over the Chicago Cubs.
David Freese hit a three-run homer and Ryan Theriot, who entered as a pinch-hitter in the sixth, drove in three runs on two hits.
Pujols stood on second base and waved his helmet in appreciation of the standing ovation by 42,042 fans at Busch Stadium after recording his 2,000th hit. The Cubs waited, giving Pujols his moment.
"I think if they would have kept going, I think a couple of drops would have come out of my eyes," Pujols said. "To be able to share this moment with them is incredible. Hopefully, I can continue to do it the rest of my career."
In his 10th-plus season, Pujols is 263rd overall on the major league hit list. He's the fifth Cardinal to get 2,000 hits and is the 12th-quickest player to 2,000 hits, taking 1,650 games.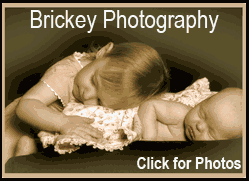 Pujols joined Stan Musial (3,630), Lou Brock (2,713), Rogers Hornsby (2,110) and Enos Slaughter (2,063) as the only Cardinals to get 2,000 with the franchise.
"What a great thrill to behold it," St. Louis manager Tony La Russa said. "It's a great accomplishment this early in his career. I can't begin to describe it. I've tried but he's just a great, great player."
According to projections, Pujols will reach 3,000 hits in August 2016.
"That's a long ways from now," Pujols said. "I don't know what's going to happen tomorrow. I don't like to think about numbers. Hopefully, 3,000 will be here before you know it, but it's a long way to 3,000 now. It's a lot of hard work and hopefully one day it'll all pay off and my next goal will be to be in Cooperstown, but I don't want to think about it. I want to help this club just win."
The eighth-inning double down the third-base line off Carlos Marmol capped a 2-for-5 night and drove in a run.
Chicago manager Mike Quade could have walked Pujols as first base was open but he opted not to.
"The place would have gone nuts had we put him on," Quade said. "I thought it was a hell of a challenge."
Jackson, a right-hander, was dealt Wednesday in a three-team deal from the Chicago White Sox to the Toronto Blue Jays, then to the Cardinals.
Jackson (8-7) gave up seven hits and two walks. He was won four of his last five decisions and allowed three earned runs in 22 innings, winning his last three starts.