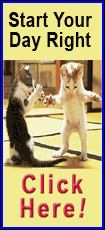 "Young Abraham was said to have written numbers with a cinder upon a fire shovel and with a stick in the dirt or snow. He almost certainly tore an endpaper or two from a bound book to use as scratch paper," said James Cornelius, ALPLM curator. "Once when he got 12 or 16 sheets of plain paper, he stitched them together to make a little book and practice math in it -- long division, calculating acreage and interest, figuring in British or American currency, and lots of multiplication. Page one of that sum book is now here."

The pages are the oldest surviving paper and marks from Lincoln's pen. The first page is one of just two pages that also include some homemade rhymes by teenager Lincoln, scratched out in the mid-1820s.

Abraham and his sister Sarah shared an Indiana log cabin with four to six other family members, in a space about 16 by 14 feet. They walked to temporary schools for a few weeks at a time, a total of about nine months during their childhood. They learned only reading, writing and simple math. There in the woods it was hard enough for him to find anything to read, and often it was harder to find something to write upon.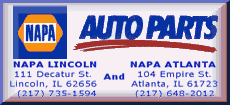 The sum book shows that his hard work paid off -- as an Illinois legislator, he was often his party's spokesman on economic issues.
His schools did not offer any science, but Abraham's curiosity about how to move people and things inspired his 1849 patent for a riverboat device and then historic transportation legislation as president. As a boy he had the stars to ponder at night, and as president he made visits to the Naval Observatory and its giant telescope.
His semi-literate stepmother, Sarah Bush Johnston Lincoln, could sense much of Abraham's acuity, and she saved his sum book for 35 years after Lincoln moved off to New Salem. In September 1865, five months after his death, she passed it along to his law partner William Herndon, who gave away the pages to Lincoln's friends. Today 10 of the pages exist; an unknown number were lost in the Chicago Fire of 1871. Page 1 came to the presidential museum as part of the Taper Collection, along with Herndon's September 1865 letter to Abraham's stepmother about that ragged little homemade book.
The sum book page will be taken off display on Aug. 31, and another key artifact from the Taper Collection will take its place. The artifacts of the month are displayed in the central case in the presidential museum's Treasures Gallery and include interpretive text explaining their significance.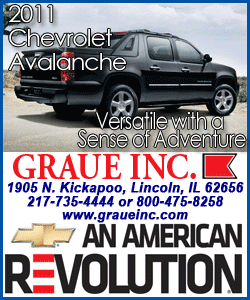 The story of the August artifact as told by the museum's Lincoln curator may be viewed at: http://www.youtube.com/watch?v=LiY39BQyVNY. A podcast may be accessed at http://ow.ly/1v0YDp.
The artifact displays also highlight the Abraham Lincoln Presidential Library Foundation's Permanent Home campaign. The $27 million fundraising drive, established to ensure that the 1,500-item Louise and Barry Taper Collection remains together as a collection and is preserved in perpetuity for the benefit of the public, began in 2008 and continues through 2013.
The Abraham Lincoln Presidential Library Foundation, in partnership with the Abraham Lincoln Presidential Library and Museum, offers monthly artifact sponsorships entitled "An Evening of Wine, a Nibble of Cheese, and A Hint of History." The private events, hosted by a Lincoln historian, highlight a featured artifact from the Taper Collection and include light hors d'oeuvres and wine for a select number of guests.
For more information on how to become a sponsor or to donate to the Permanent Home campaign, contact Phyllis Maynerich at 217-557-6250 or pmaynerich@alplm.org. Event sponsorships are tax-deductible as allowed by law.
The Abraham Lincoln Presidential Library Foundation supports the educational and cultural programming of the Abraham Lincoln Presidential Library and Museum; fosters Lincoln scholarship through the acquisition and publication of documentary materials relating to Lincoln and his era; and promotes a greater appreciation of history through exhibits, conferences, publications, online services and other activities designed to promote historical literacy.
[Text from file received from the Illinois Historic Preservation Agency]